Rākaumangamanga - Cape Brett
Guiding Light
A place of outstanding beauty, Rākaumangamanga - Cape Brett has long been a welcoming point of arrival, from early waka to the first seaplanes.
View on map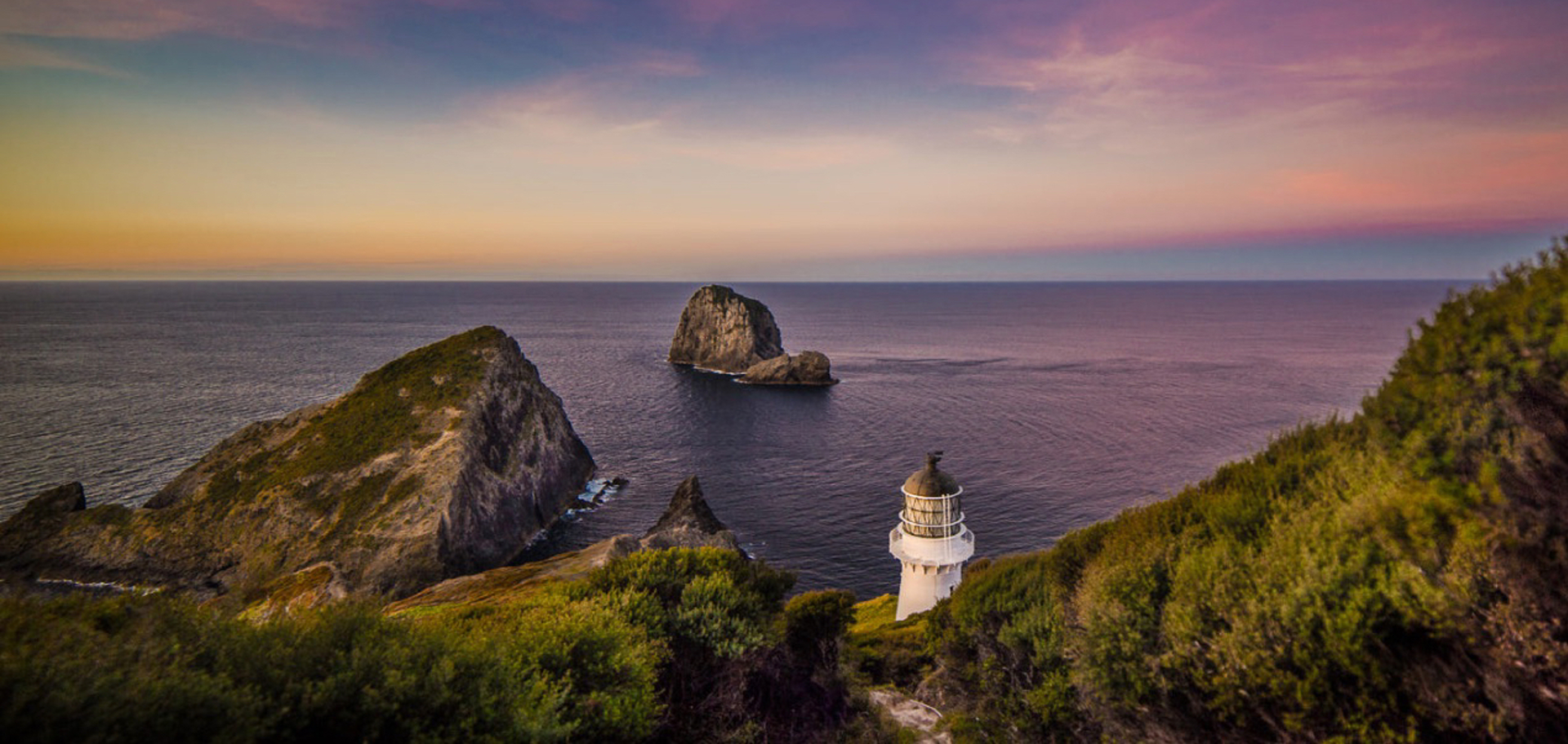 The Story
Rākaumangamanga was the landing point of the first seven waka that travelled from Hawaiiki to Aotearoa, whose occupants followed the beaconing lights of the peninsula's crystalline rocks. The seven distinctive peaks that mark Cape Brett's spine represent those first seven waka. The Rākaumangamanga region, which stretches back into Pēwhairangi (the Bay of Islands), remains an area of spiritual and traditional importance to Te Tai Tokerau Māori.
In 1906 Cape Brett became the site of a lighthouse that continued to light a safe passage for new arrivals. Built strategically at the entrance to the Bay of Islands, the 14-metre lighthouse protected seafarers from the rugged coast for over 70 years. It was looked after by up to three families at a time, who lived in this beautiful yet isolated spot.
In 1978, a smaller automated light was installed. With automation came the end of the settlement. One lighthouse keeper's cottage remains, which is now a Department of Conservation hut – a solitary reminder of the challenges of being a lighthouse keeper in this remote place.
Rākaumangamanga - Cape Brett Lighthouse is proudly cared for by the Department of Conservation Te Papa Atawhai
See & Do
Located high above the famous Hole-in-the-Rock Island, access to Rākaumangamanga - Cape Brett is by hike (8 hours), boat or water taxi from Paihia (35 mins), or a combination of the two via Deep Water Cove.
Go for a swim at the landing or watch dolphins far below as you picnic at the base of the lighthouse.
Stay a night at the old lighthouse keeper's cottage to fully appreciate the cape's natural beauty.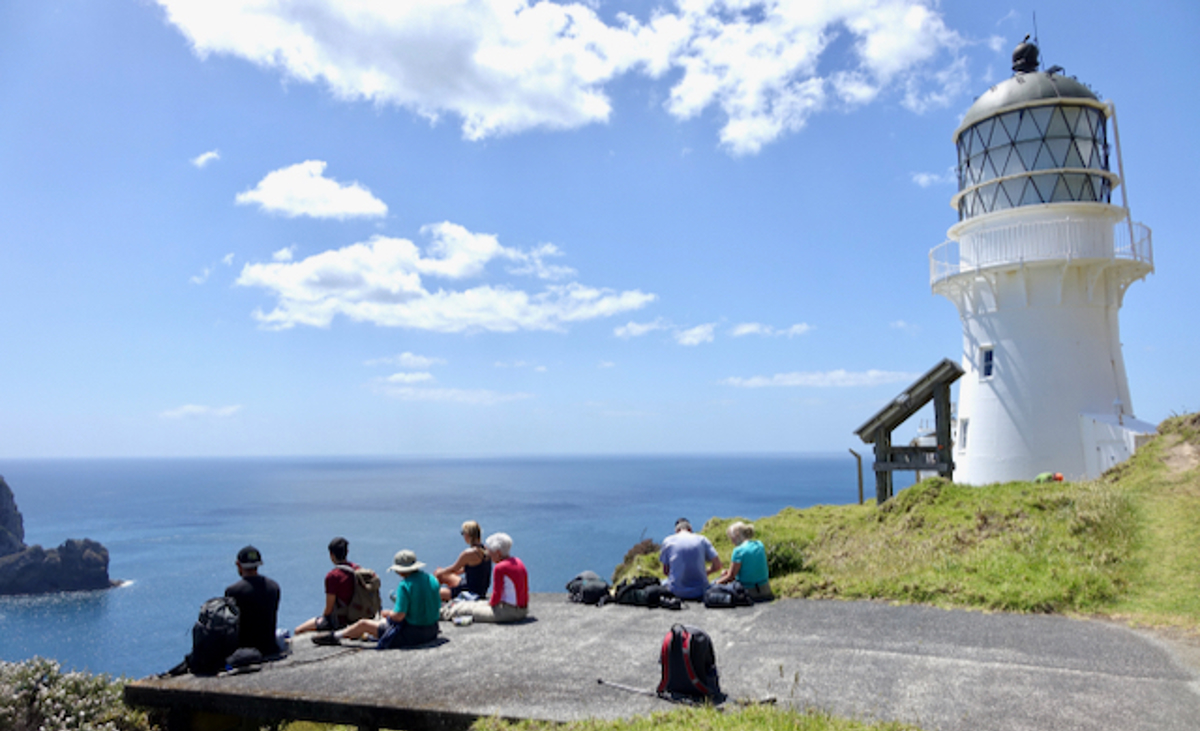 Visitor Information
Rākaumangamanga - Cape Brett is located 30 km north east of Russell in the Bay of Islands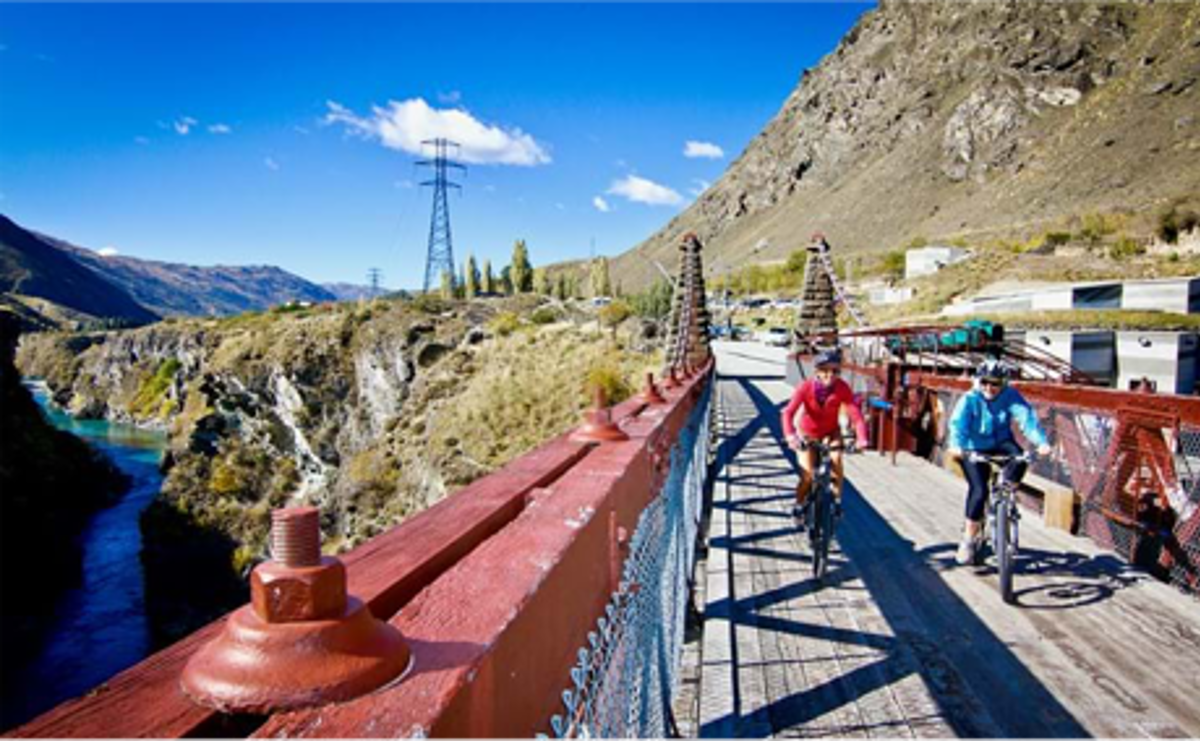 Travel Tips
Wondering where to head for your next adventure? Whether it's hiking, biking, driving or the perfect place for kids, we've got the hot tips for you.
Other Tohu Whenua in Te Tai Tokerau Northland
Follow us and share your #TohuWhenua