Māngungu Mission
The largest Treaty signing
Established as a Wesleyan mission station, Māngungu was the scene of the largest signing of Te Tiriti o Waitangi.
View on map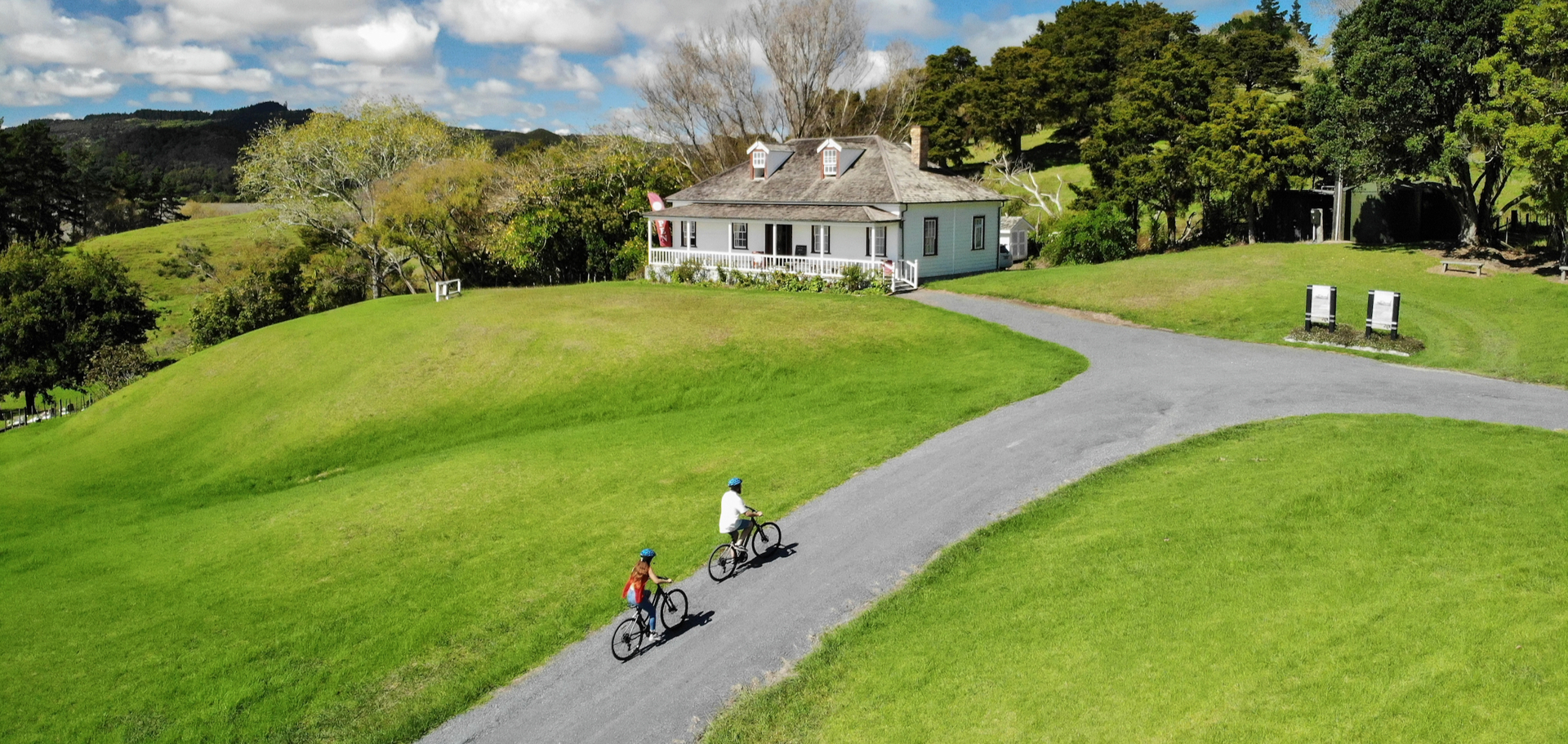 The Story
Located on the shores of the Hokianga Harbour, Māngungu was established as a mission station in 1828, under the invitation and protection of emerging Māori leader Patuone. The simple mission house you see today was constructed for Reverend Nathaniel Turner in 1839. Despite its serene location, the house has a turbulent past.
The mission house was barely a year old when it became the site of the country's largest signing of the Treaty of Waitangi, which was attended by around 3,000 people. On 12 February 1840 over 70 local chiefs added their signatures to our founding document - more than twice the number of rangatira who signed at Waitangi.
Later that year, the house became the home of Reverend John Hobbs and his family. When they moved 15 years later, so did the house. It was shifted to Onehunga in Auckland where it was used as a Methodist parsonage until it was sold to private owners. The mission house was eventually transported back to Māngungu in the 1970s.
Māngungu's other claim to fame is that it's the likely spot where the honey bee, Apis mellifera mellifera, was first introduced to New Zealand from Europe. Records show that Mary Bumby, the sister of a Methodist missionary, brought two hives ashore when she landed at Māngungu in March 1839.
Māngungu Mission is proudly cared for by Heritage New Zealand Pouhere Taonga.
See & Do
Enjoy the serenity of the Hokianga Harbour as you picnic on the grounds.
Tour the mission house to see a copy of the original Treaty document signed here, and look for the names of well-known New Zealand pioneers on the cemetery gravestones.
Cycle a section or all of the Pou Herenga Tai - Twin Coast Cycle Trail, which starts at Māngungu.
Be part of the annual commemorations of the Hokianga signing of Te Tiriti o Waitangi which occurs at Māngungu each year on 12 February.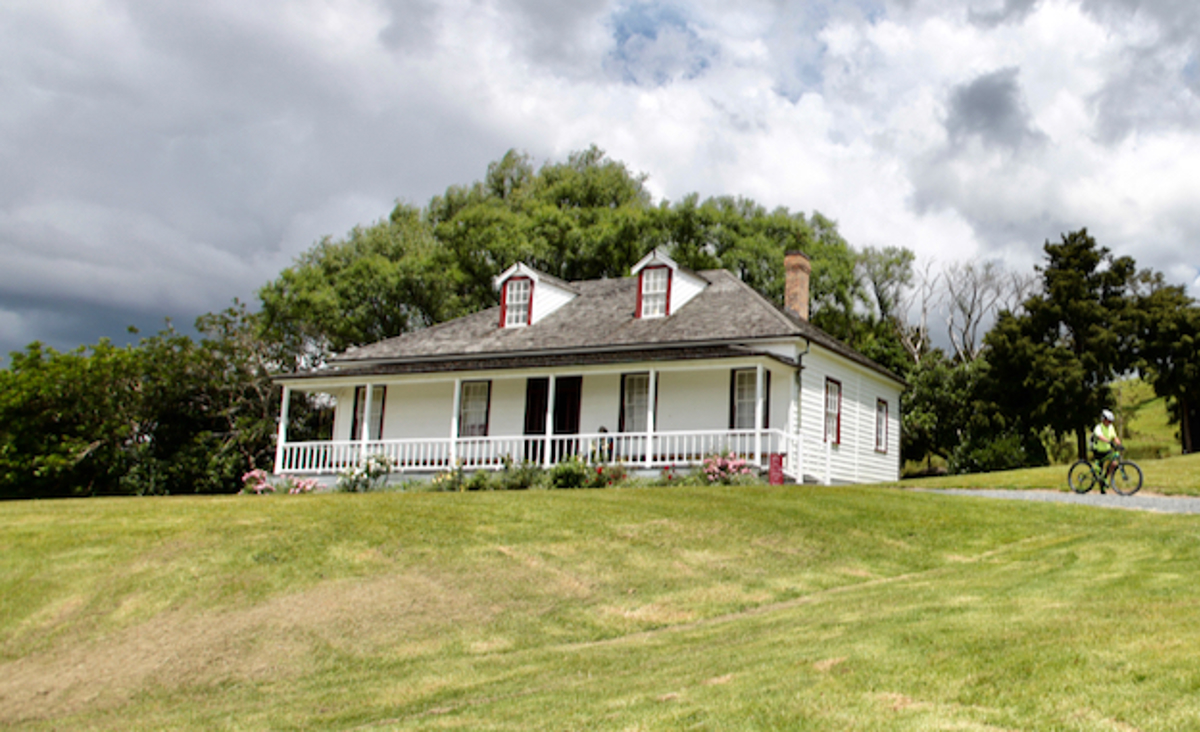 Visitor Information
Motukiore Road, 3 km from Horeke on the shores of the Hokianga Harbour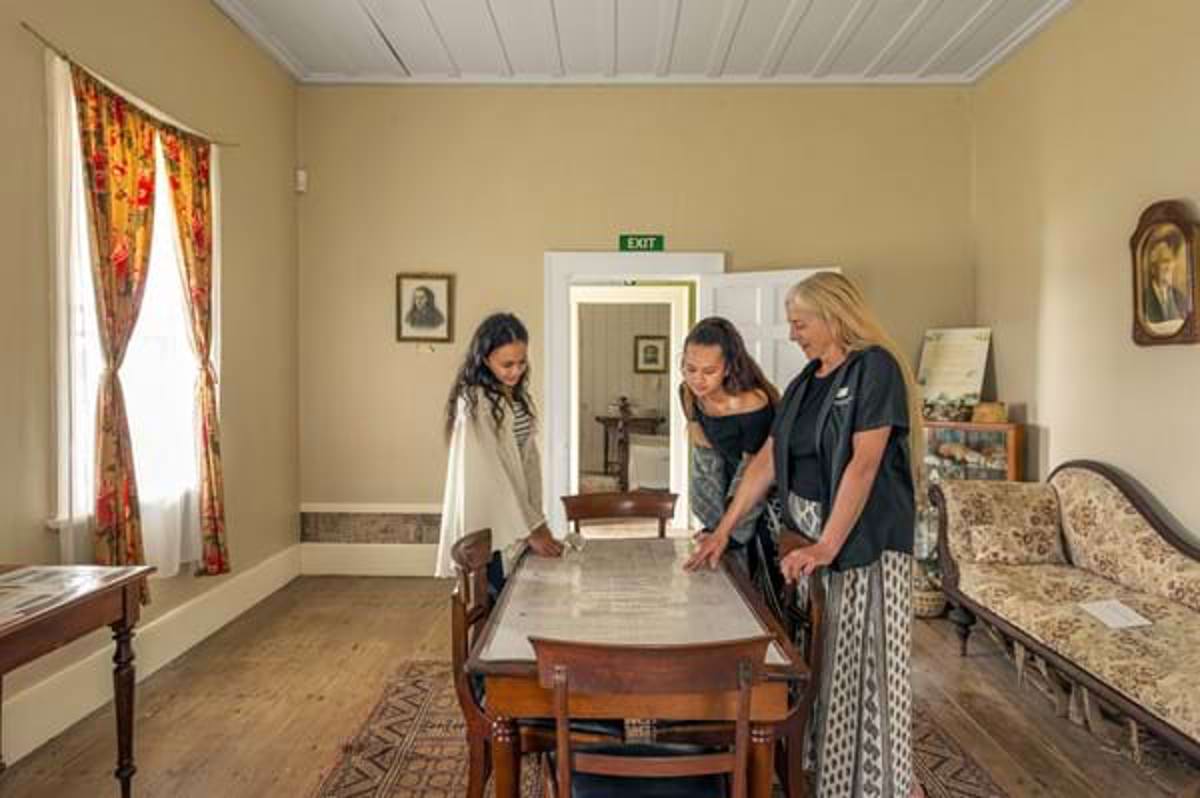 School Visits
Visitor hosts at Māngungu Mission can provide guided tours tailored to the needs of your school group.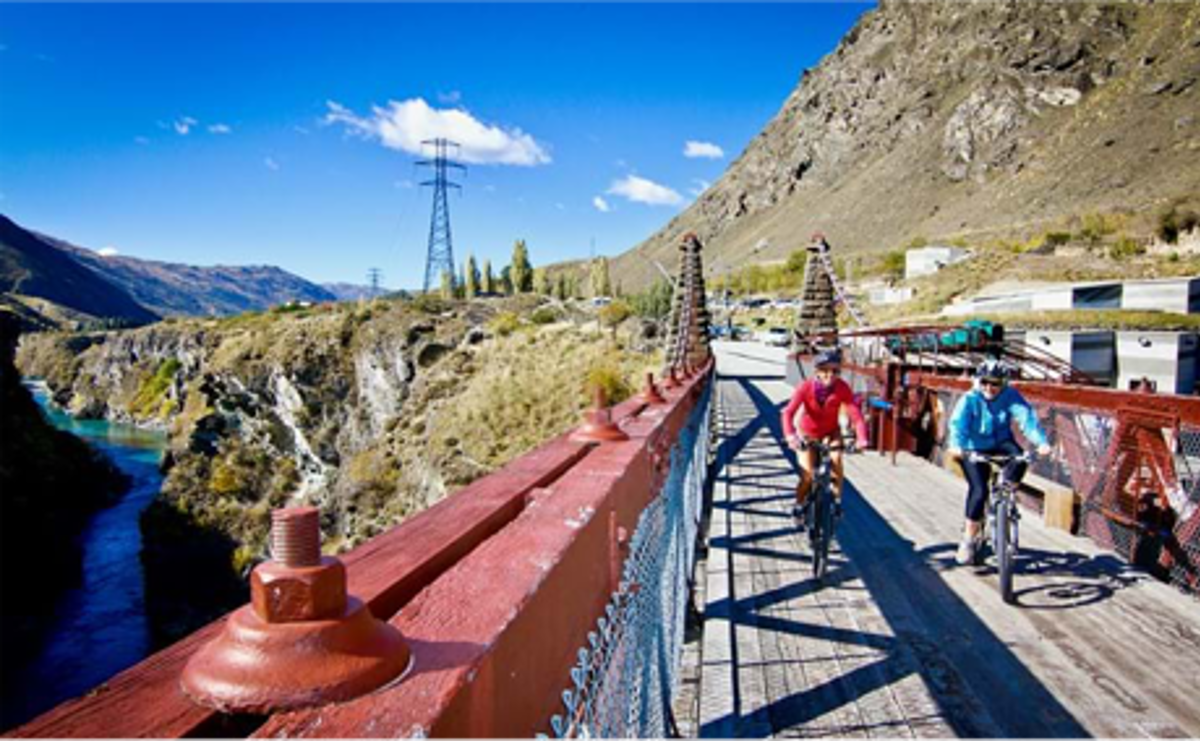 Travel Tips
Wondering where to head for your next adventure? Whether it's hiking, biking, driving or the perfect place for kids, we've got the hot tips for you.
Other Tohu Whenua in Te Tai Tokerau Northland
Follow us and share your #TohuWhenua