Pompallier Mission and Printery
The power of print
New Zealand's only surviving pioneer printery and tannery, Pompallier Mission time-capsules the impact of Bishop Pompallier and his missionaries in introducing Catholicism by producing written works in Te Reo Māori.
View on map
The Story
The mission was commissioned by Pompallier who firmly believed that the power of the printed word could be used to help convert Māori to Christianity.
The printery, which is now New Zealand's oldest industrial building, was constructed in 1842 using a traditional French rammed-earth style called pisé de terre. It was here that the French Marist Brothers translated Latin religious texts into Te Reo Māori and produced beautiful bound books. In eight years the missionaries printed almost 40 thousand publications in Te Reo.
Located in a tiny outpost that became known as the 'hellhole of the Pacific' for its drunk and raucous behaviour, the missionaries found themselves caught up in many turbulent events, including British treaty-making and war between Māori and European settlers. Dedicated to their goal, the Brothers didn't let anything get in the way of what they considered to be vitally important work
Pompallier Mission and Printery is proudly cared for by Heritage New Zealand Pouhere Taonga.
See & Do
Join one of several fantastic guides as they walk you through each step of 19th century printing and book-binding, from setting print to tanning leather hides.
Enjoy the award-winning heritage garden, find the perfect memento at the on-site gift shop, or treat yourself to a pastry in the French coffee shop.
Situated right on the waterfront in the Bay of Islands, Pompallier Mission and Printery is a comfortable five minute walk from the wharf at Kororareka (Russell).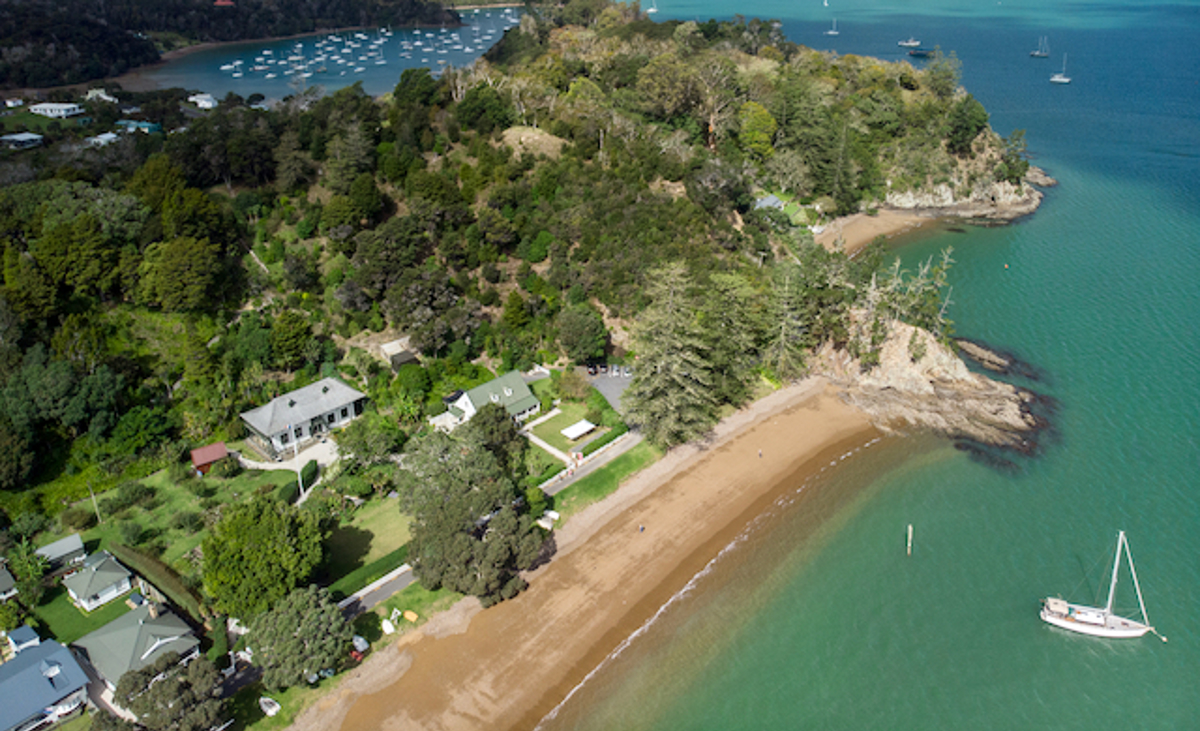 Visitor Information
The Strand, on the waterfront, Russell 0202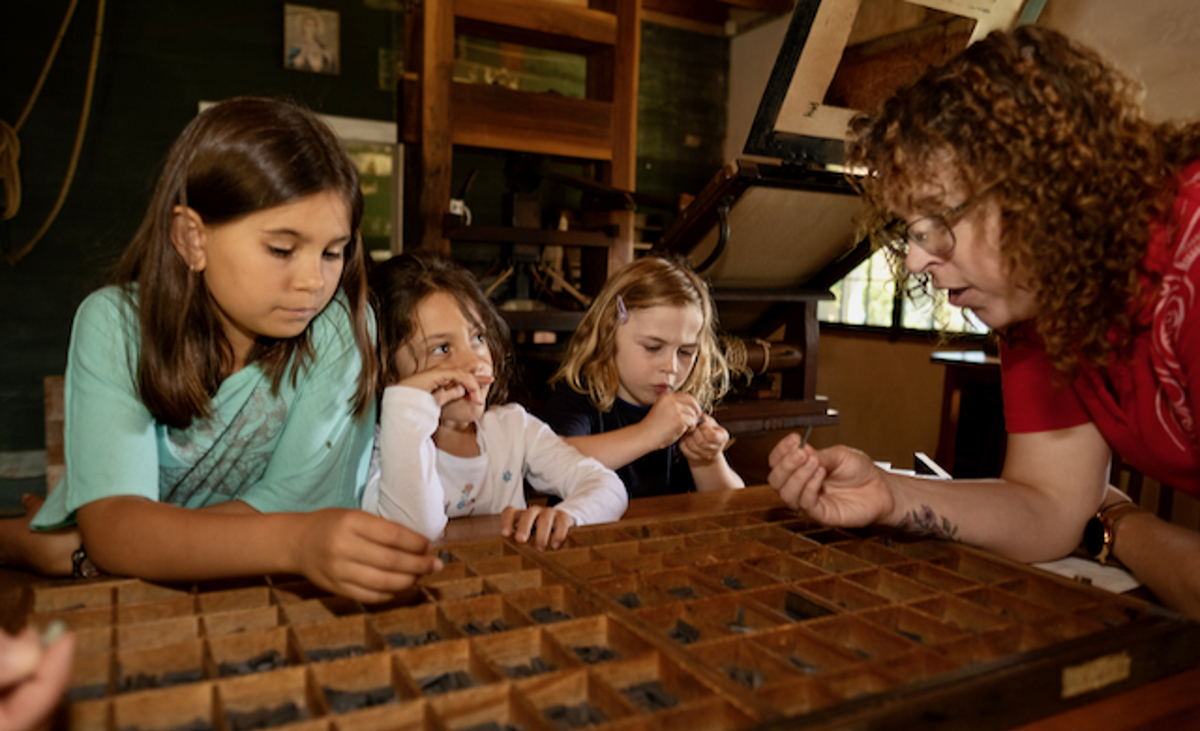 School Visits
Pompallier Mission and Printery offers a highly interactive tour where students can get hands on with the tools and processes used in early book production including tanning hides, printing and bookbinding. Experienced guides can tailor the tour to suit different ages.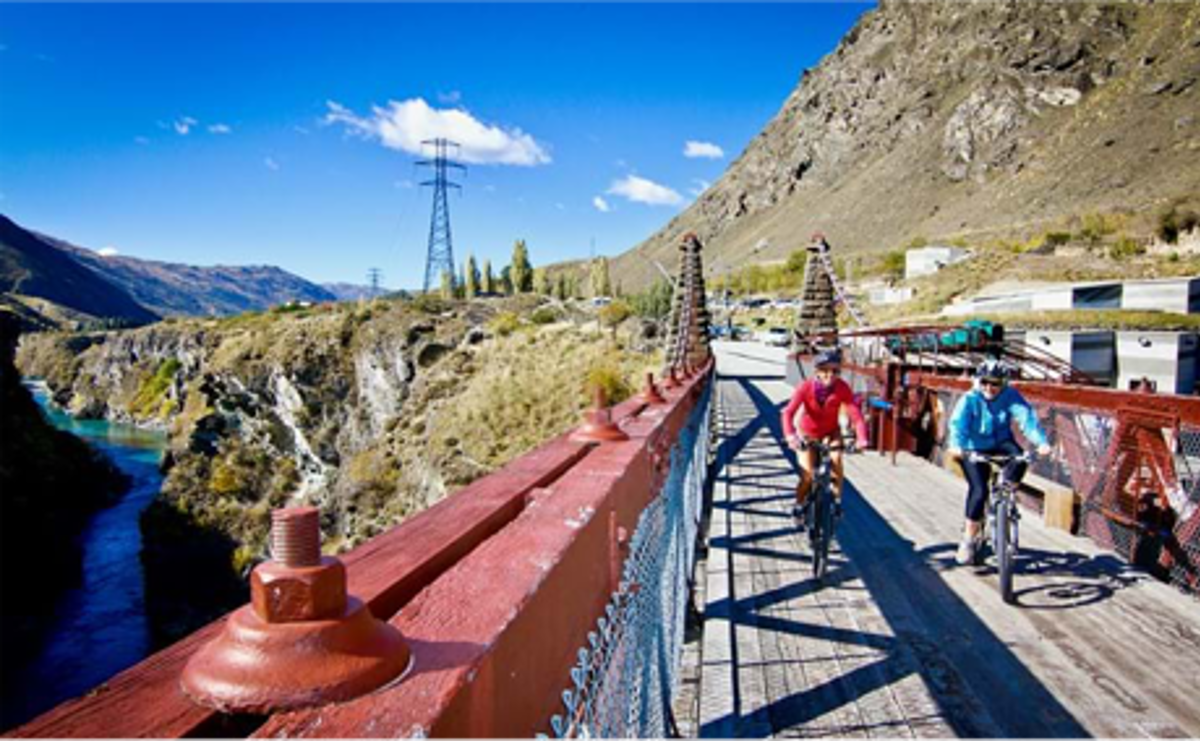 Travel Tips
Wondering where to head for your next adventure? Whether it's hiking, biking, driving or the perfect place for kids, we've got the hot tips for you.
Other Tohu Whenua in Te Tai Tokerau Northland
Follow us and share your #TohuWhenua