Otago Central Rail Trail
Pedaling Otago's rural heart
Aotearoa New Zealand's original Great Ride, this popular 152km cycle journey follows the Otago Central railway line that once connected isolated communities in Central Otago with Dunedin.
View on map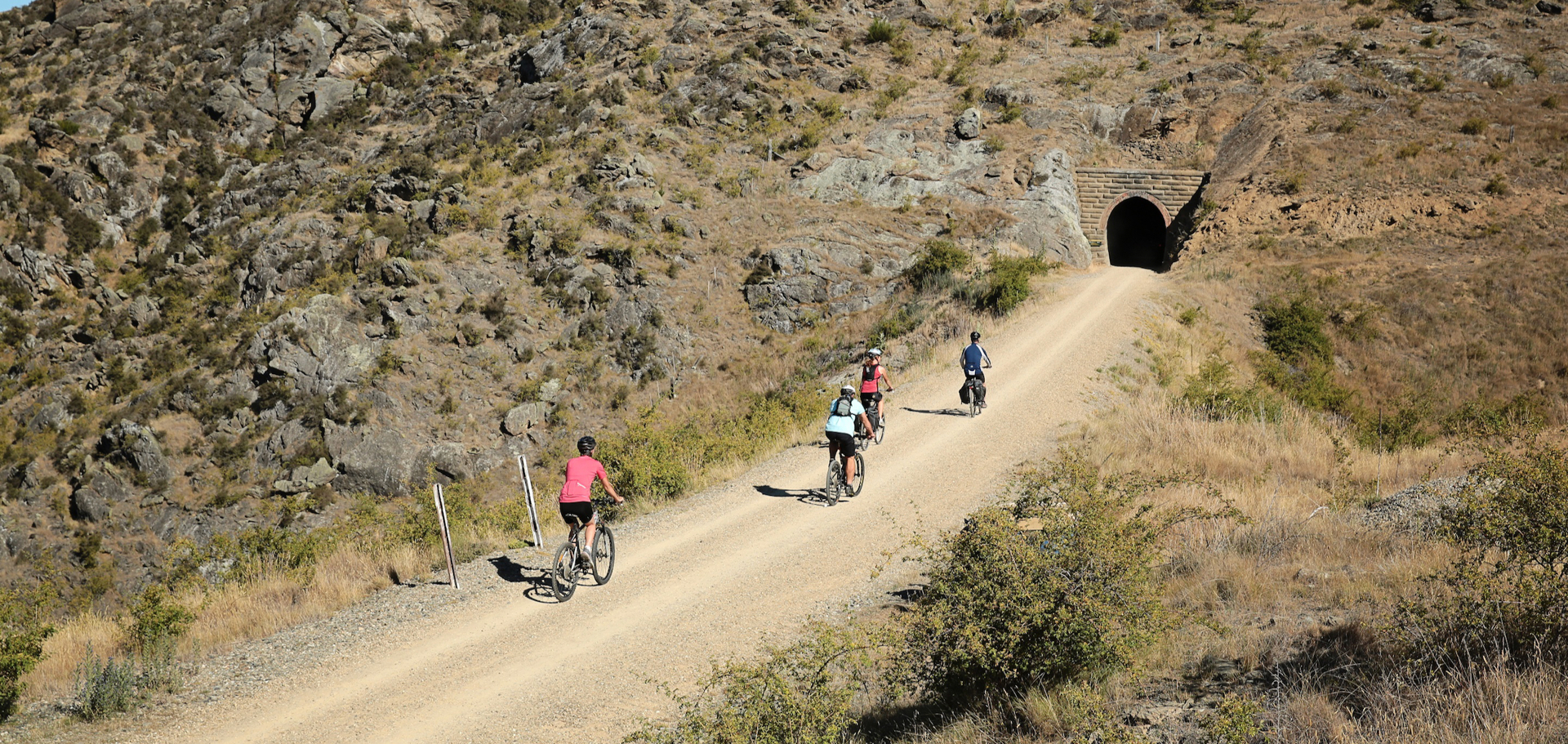 The Story
The section of railway line between Middlemarch and Clyde that you ride along was built between 1893 to 1907. Engineering challenges in the rugged and isolated gorges were huge, overcome by the construction of countless viaducts and tunnels.
Gold exploration and pastoral farming were at the heart of Central Otago's economy at the turn of the 19th century, and the railway provided the lifeblood that enabled the region to prosper.
As roads into the area later developed, the importance of the railway line diminished. The last trains ran in 1990, making a series of farewell excursion trips before dismantling of the line a year later. The Department of Conservation took over the management of the land and in partnership with the Otago Central Rail Trail Trust developed it as one of New Zealand's top attractions for cycle enthusiasts, horse riders and hikers alike.
The Otago Central Rail Trail is proudly managed by the Department of Conservation Te Papa Atawhai in partnership with the Otago Central Rail Trail Charitable Trust
See & Do
Allow three to four days to enjoy all of the spectacular scenery and warm rural hospitality that the Otago Central Rail Trail is famous for. There are several overnight stay options along the route, including farm-stays, hotels and cottages.
Enjoy the solace of big open skies and sheep farms that have been farmed by the same families for several generations.
Explore the many historic highlights of the old railway line, cool off with a swim at the base of impressive viaducts and remember to take your torch to navigate your way through all three tunnels along the trail.
Take a break in any of the traditional country towns to sip a beer with locals at the pub, enjoy café home baking, or shop in a general store.
Several entry points along the trail cater for visitors who prefer a shorter ride.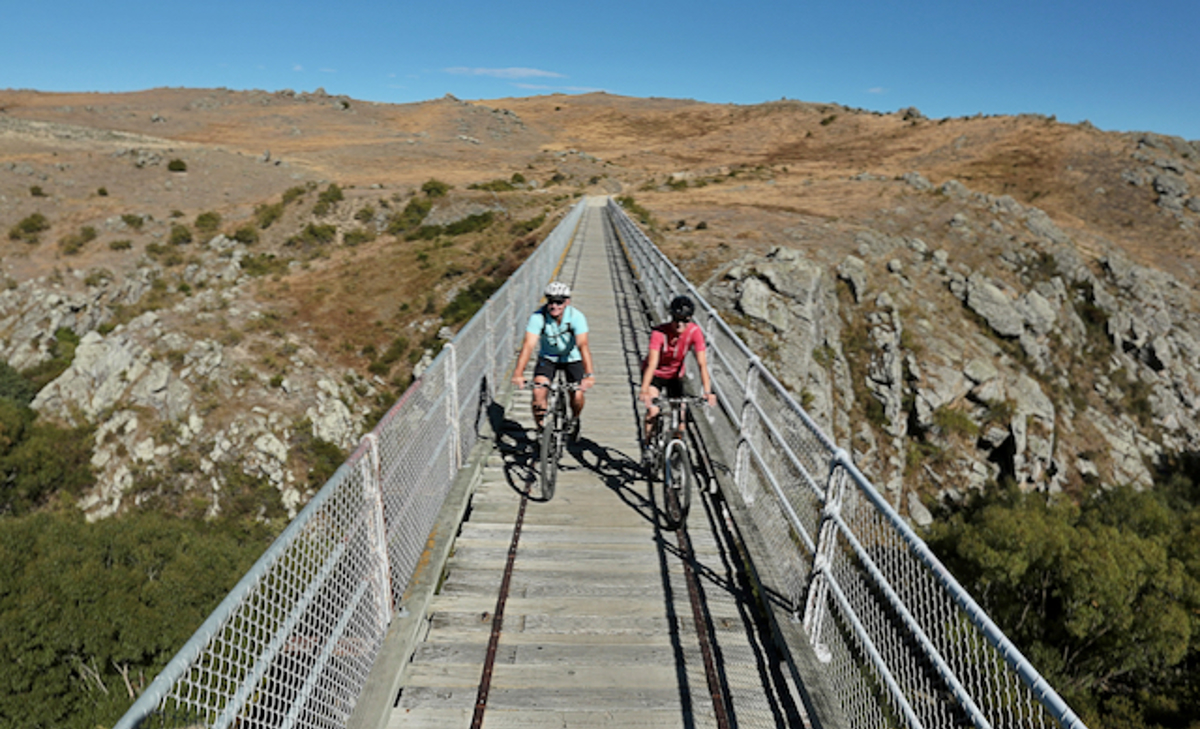 Visitor Information
The trail runs for 152 km between Clyde and Middlemarch and takes in twelve towns in total.
You can plan your journey here
A map is available here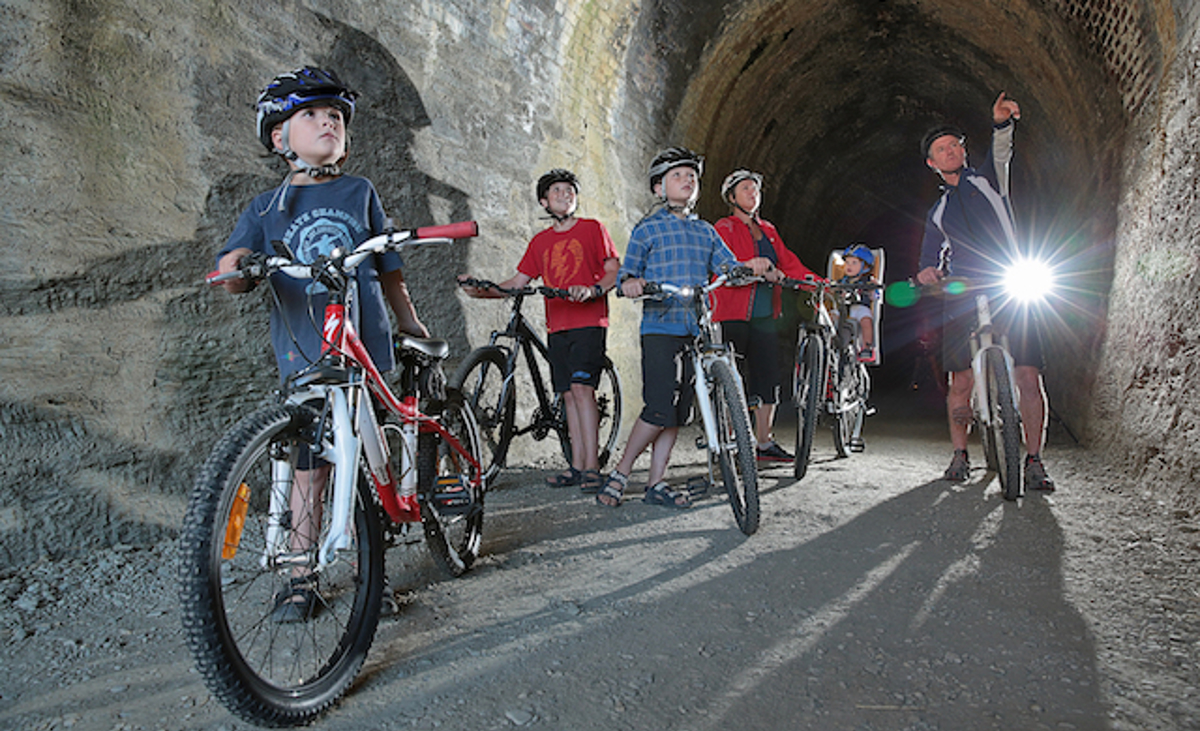 School Visits
Six curriculum-linked online enquiry plans supported by a highly interactive story-based website are available for teachers who want to take their students on an actual or virtual trip along the historic Otago Central Rail Trail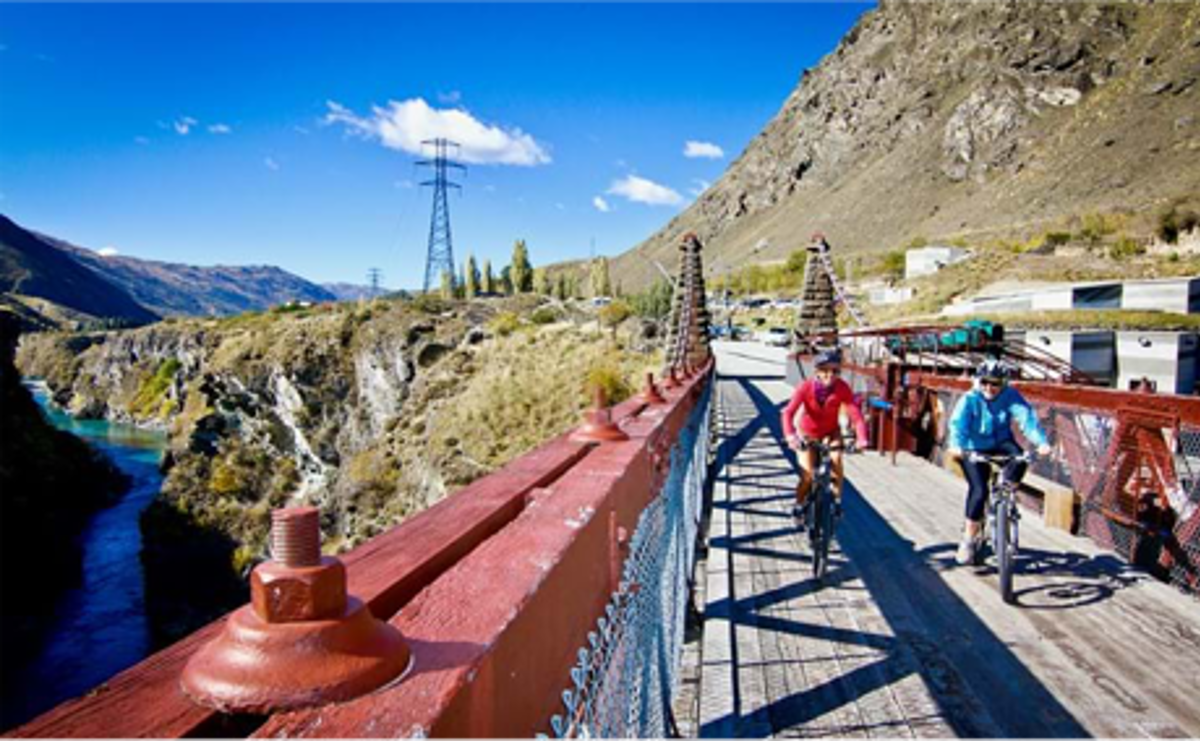 Travel Tips
Wondering where to head for your next adventure? Whether it's hiking, biking, driving or the perfect place for kids, we've got the hot tips for you.
Other Tohu Whenua in Otago
Follow us and share your #TohuWhenua