Historic Ōamaru
A Victorian time capsule
Ōamaru's remarkably intact and distinctive Victorian streetscapes reveal a once majestic colonial outpost that played a key part in Otago's industrial and agricultural heritage.
View on map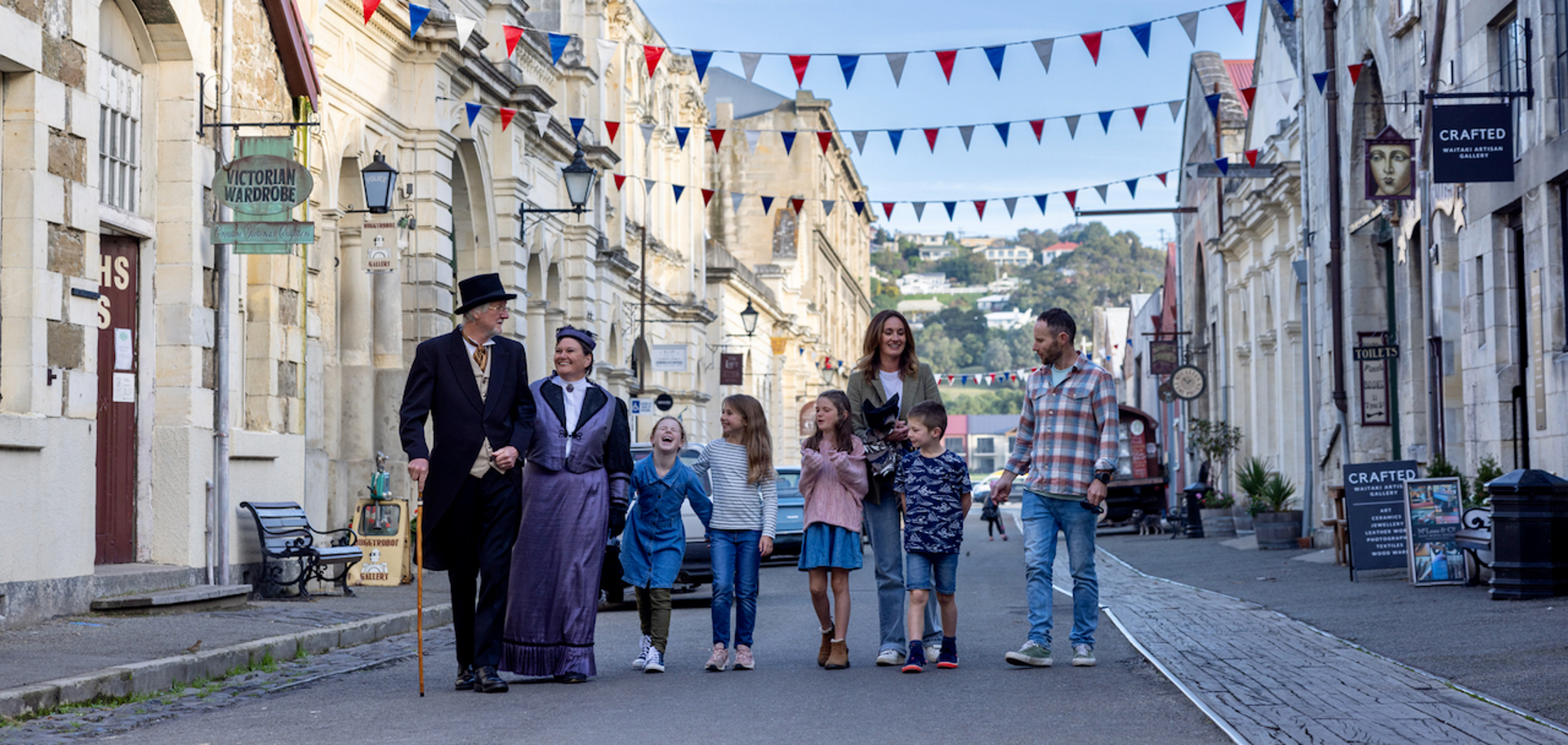 The Story
This wonderfully preserved precinct of ornately carved limestone buildings was largely built within the space of 30 years thanks to the bounty of wool, grain and frozen meat exported from Ōamaru's harbour to British markets. At its heart lies Harbour Street, which is one of the few intact Victorian streets left anywhere in the world. We owe the precinct's preservation to a group of dedicated locals who have lovingly restored and repurposed its beautiful buildings over the last three decades.
Ōamaru's Victorian Precinct is proudly cared for by The Oamaru Whitestone Civic Trust.
See & Do
Stroll down Harbour Street and immerse yourself in the Victorian era as you meander between and into ornate buildings that once housed engineering enterprises, grain stores and banks.
Visit quirky galleries, artisan shops, a world-class bakery, cafés, and a boutique brewery, where the staff are often dressed in period costume.
Have fun at New Zealand's premier steampunk experience, Steampunk HQ, and visit Whitestone City where you can ride the world's only Penny-farthing carousel.
Take part in Ōamaru's Victorian Fête and Heritage Celebrations which happens in November each year.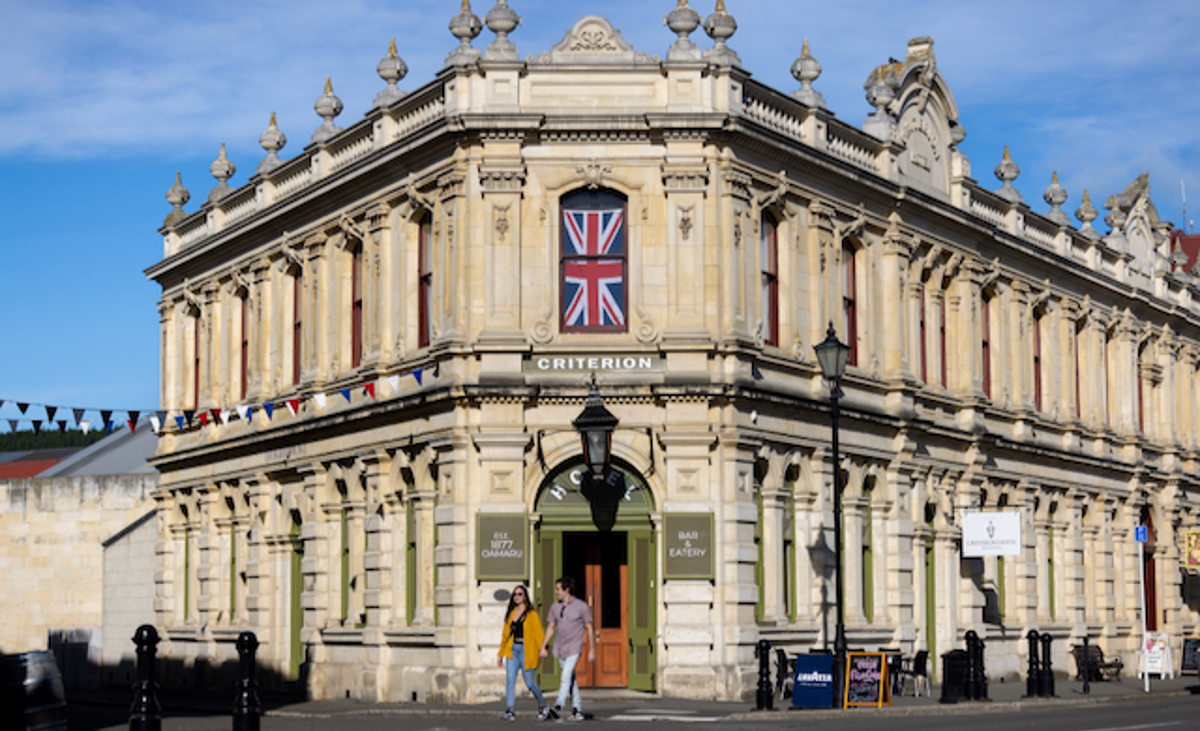 Visitor Information
Ōamaru is the largest town in North Otago, located 80 km south of Timaru and 120 km north of Dunedin on State Highway 1.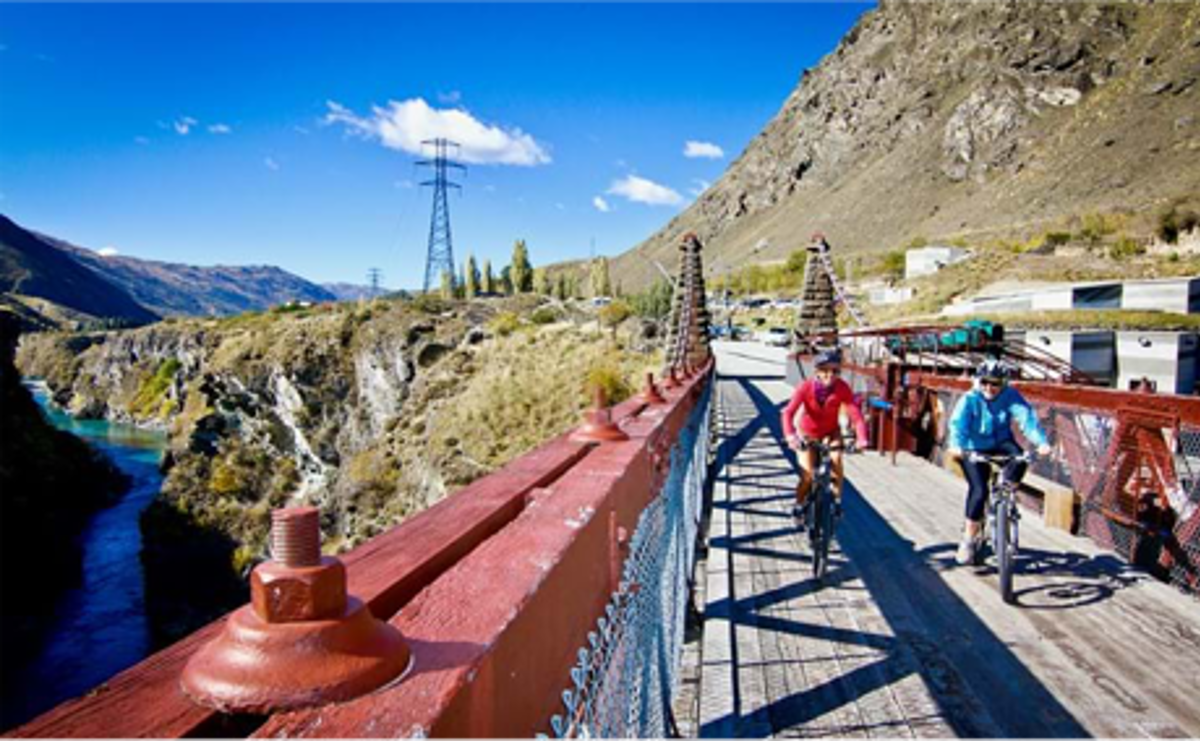 Travel Tips
Wondering where to head for your next adventure? Whether it's hiking, biking, driving or the perfect place for kids, we've got the hot tips for you.
Other Tohu Whenua in Otago
Follow us and share your #TohuWhenua