Dunedin Railway Station
A first-class destination
Ornate and flamboyant, the Dunedin Railway Station is today considered one of the world's best.
View on map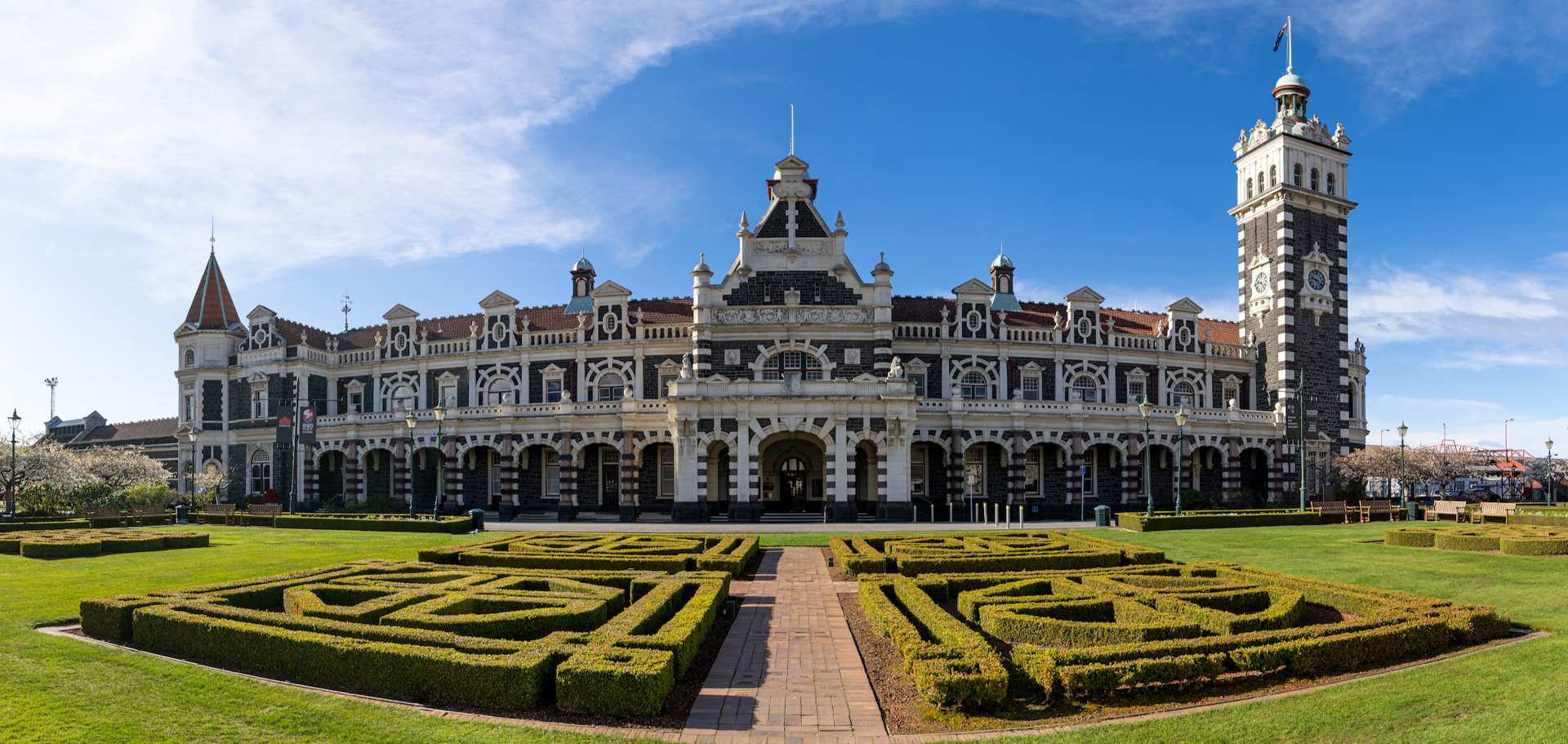 The Story
The railway station is one of Dunedin's most prominent architectural landmarks, taking pride of place in the central city. Dating back to 1906, this magnificent Flemish Renaissance-style edifice features white Oamaru limestone facings on black basalt rock, giving it a dramatic air and its characteristic 'Gingerbread House' appearance.
Fitted out in the lavish style of the times, the booking hall alone features a mosaic floor of almost 750,000 Minton tiles. The sheer size, grandiose style and rich embellishments of the station earned architect George Troup the nickname of Gingerbread George.
The station was built in 1906, when rail neared its zenith. The architecture reflects the confidence in rail, which grew to the stage where 100 trains departed Dunedin Railway Station each day.
The Dunedin Railway Station is proudly owned and operated by the Dunedin City Council.
See & Do
Often said to be the country's most photographed building, the Dunedin Railway Station is open to the public to visit.
Marvel at the ornate interiors, which includes a beautiful mosaic of a locomotive on the booking hall floor, and a locomotive-themed stained glass window. A large restaurant takes up part of the ground floor and the upper floor houses an art gallery and the New Zealand Sports Hall of Fame.
Time your visit for a Saturday morning to join the locals at the Otago Farmers Market. Held in the carpark next door, this is where local artisan producers sell all manner of delicious treats as buskers add to the atmosphere.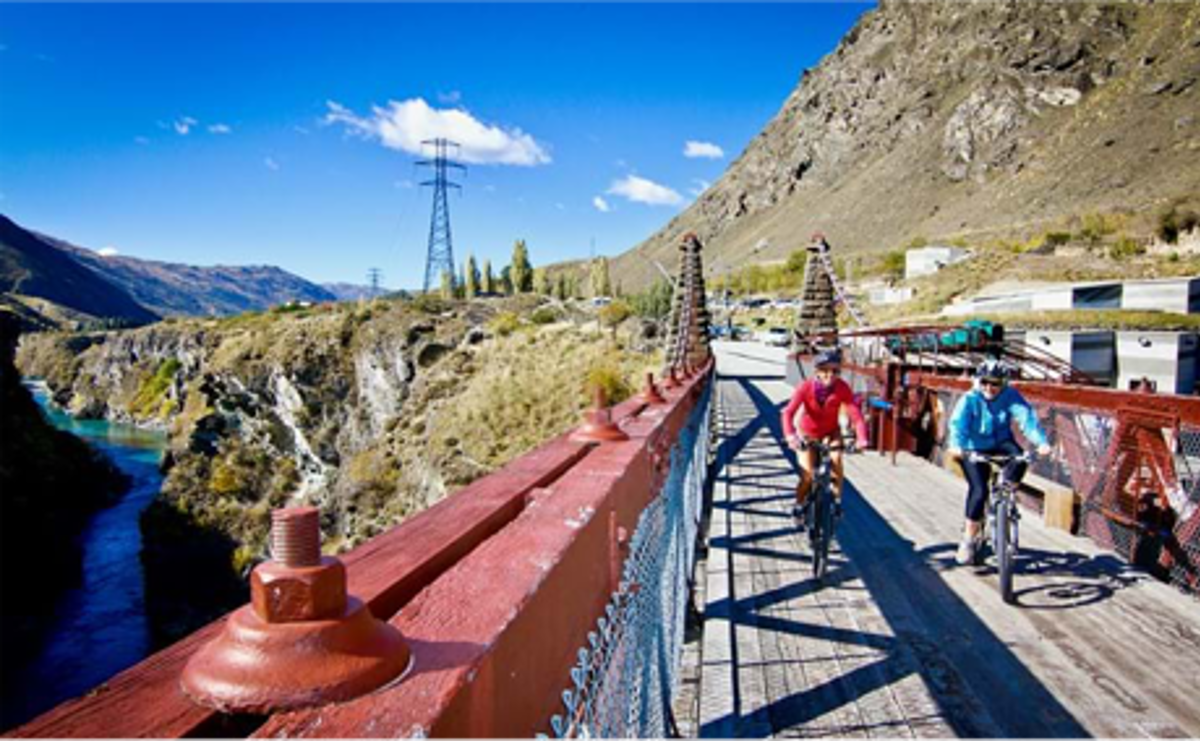 Travel Tips
Wondering where to head for your next adventure? Whether it's hiking, biking, driving or the perfect place for kids, we've got the hot tips for you.
Other Tohu Whenua in Otago
Follow us and share your #TohuWhenua