TSS Earnslaw
Lady of the Lake
The TSS Earnslaw is one of the world's oldest and largest remaining steamships and has graced Lake Wakatipu since 1912. In the days before any roads existed, she ferried people, sheep, cattle, mail and supplies to remote lakeside destinations.
View on map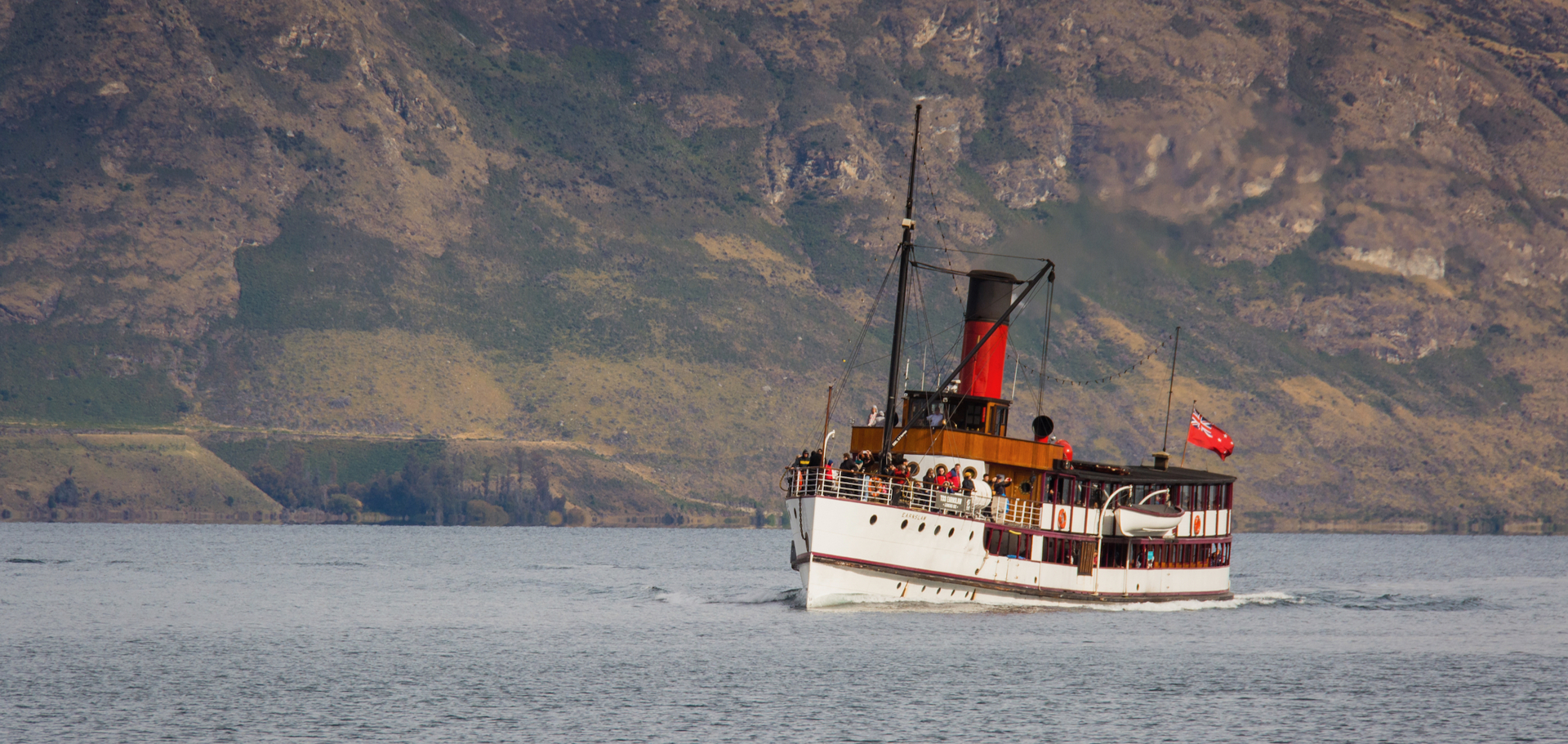 The Story
The TSS Earnslaw is an integral part of Queenstown's pioneering history and to this day a Queenstown icon. Launched in the same year as the Titanic, the TSS Earnslaw's maiden voyage was on 18 October 1912. She was commissioned by New Zealand Railways to provide an essential link between the outside world and farming communities along the shores of Lake Wakatipu. Often referred to as the Lady of the Lake this grand steamship is 51.2 m long which even then made her the biggest boat on the lake.
Nearly scrapped in 1968, she was rescued and purchased by Real Journeys and put to work once again carrying passengers around the Lake. Since then the TSS Earnslaw has been painstakingly restored to its original condition – everything you see is pretty much like it was a 100 years ago.
The TSS Earnslaw is proudly owned and operated by Realnz.
See & Do
A 90 minute lake cruise on the TSS Earnslaw across Lake Wakatipu showcases some of Queenstown's spectacular alpine scenery. Take time to explore the vessel, view the engine room and study the historic displays of the steamship's former life.
Turn your trip into an all-day adventure by getting off at popular Walter Peak High Country Farm for a guided farm tour, horse trek, independent cycling, and gourmet barbeque lunch or dinner.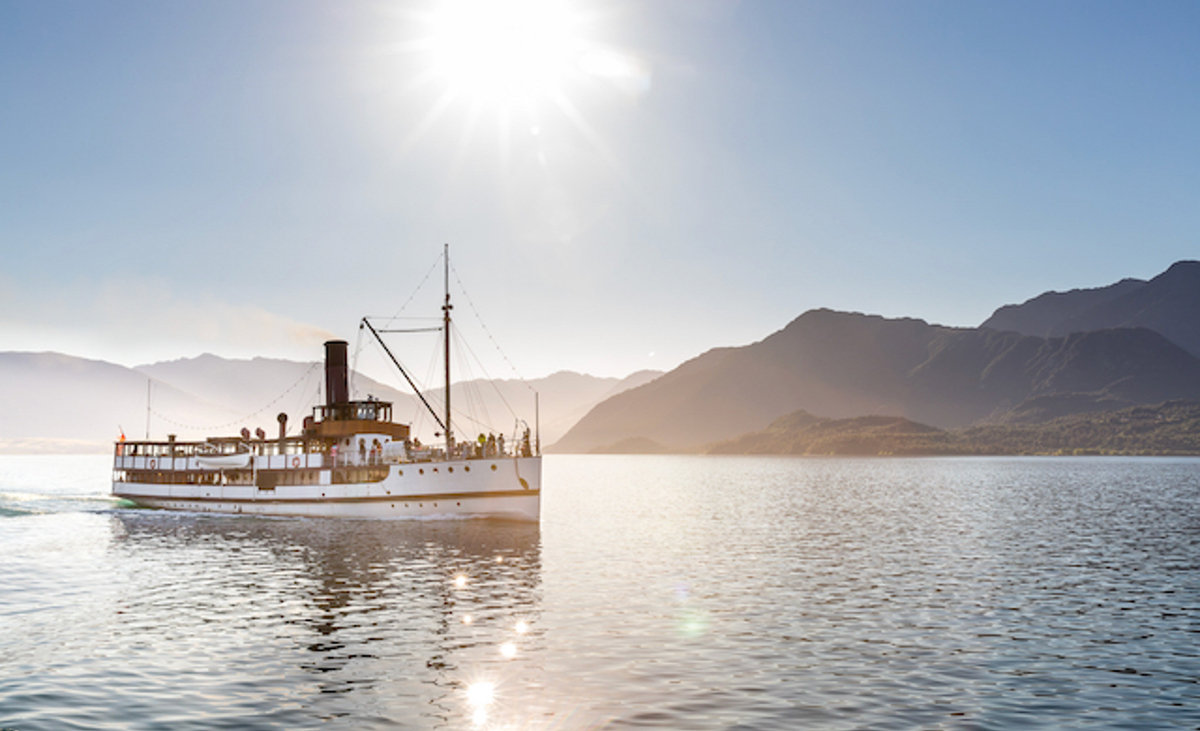 Visitor Information
Steamer Wharf, 88 Beach Street,
Queenstown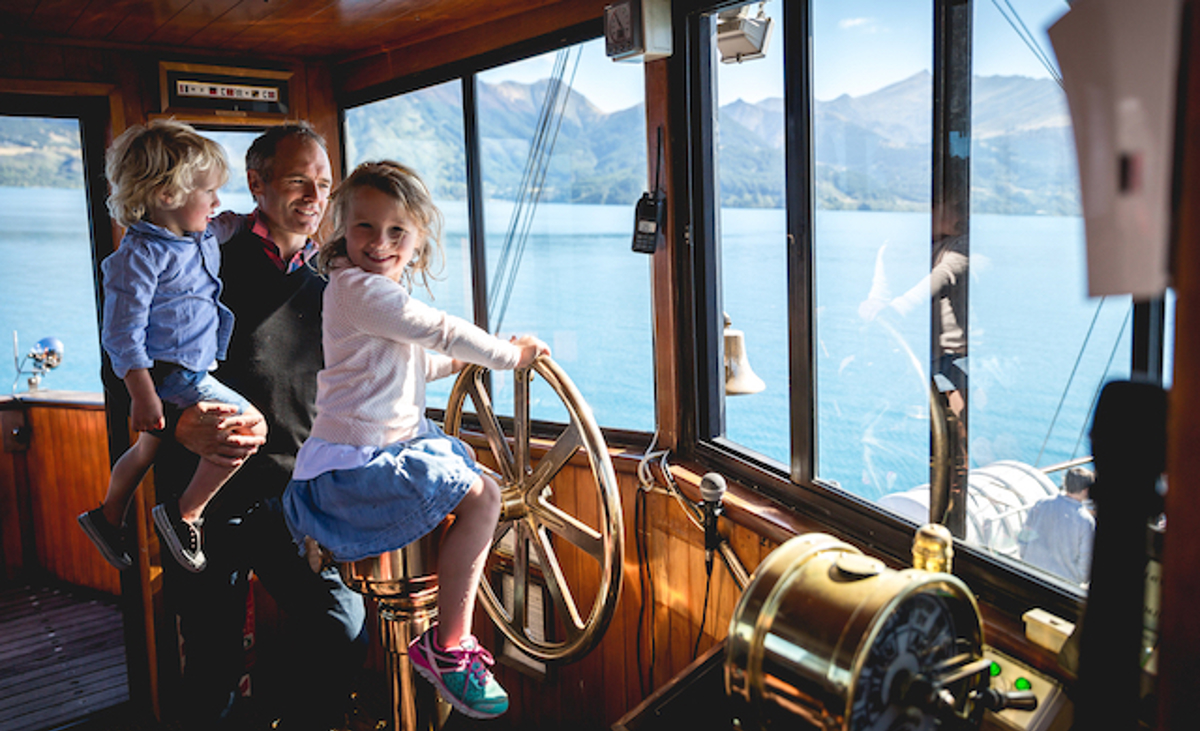 School Visits
New Zealand school groups get discounted rates for the TSS Earnslaw and Earnslaw/Walter Peak package. Teaching opportunities include the captain's commentary and onboard museum.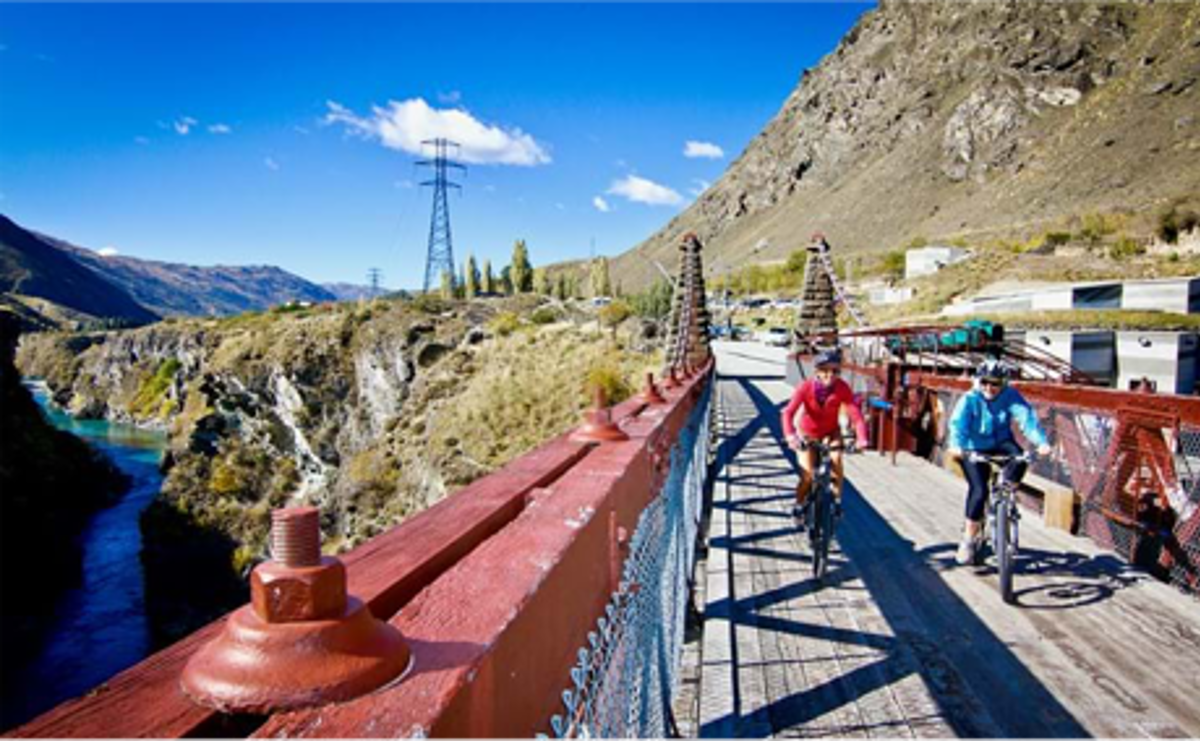 Travel Tips
Wondering where to head for your next adventure? Whether it's hiking, biking, driving or the perfect place for kids, we've got the hot tips for you.
Other Tohu Whenua in Otago
Follow us and share your #TohuWhenua