Bannockburn Sluicings
Man-made badlands
The Bannockburn Sluicings are a spectacular landscape of cliffs and pinnacles that remain from large-scale water blasting during the 19th century search for gold.
View on map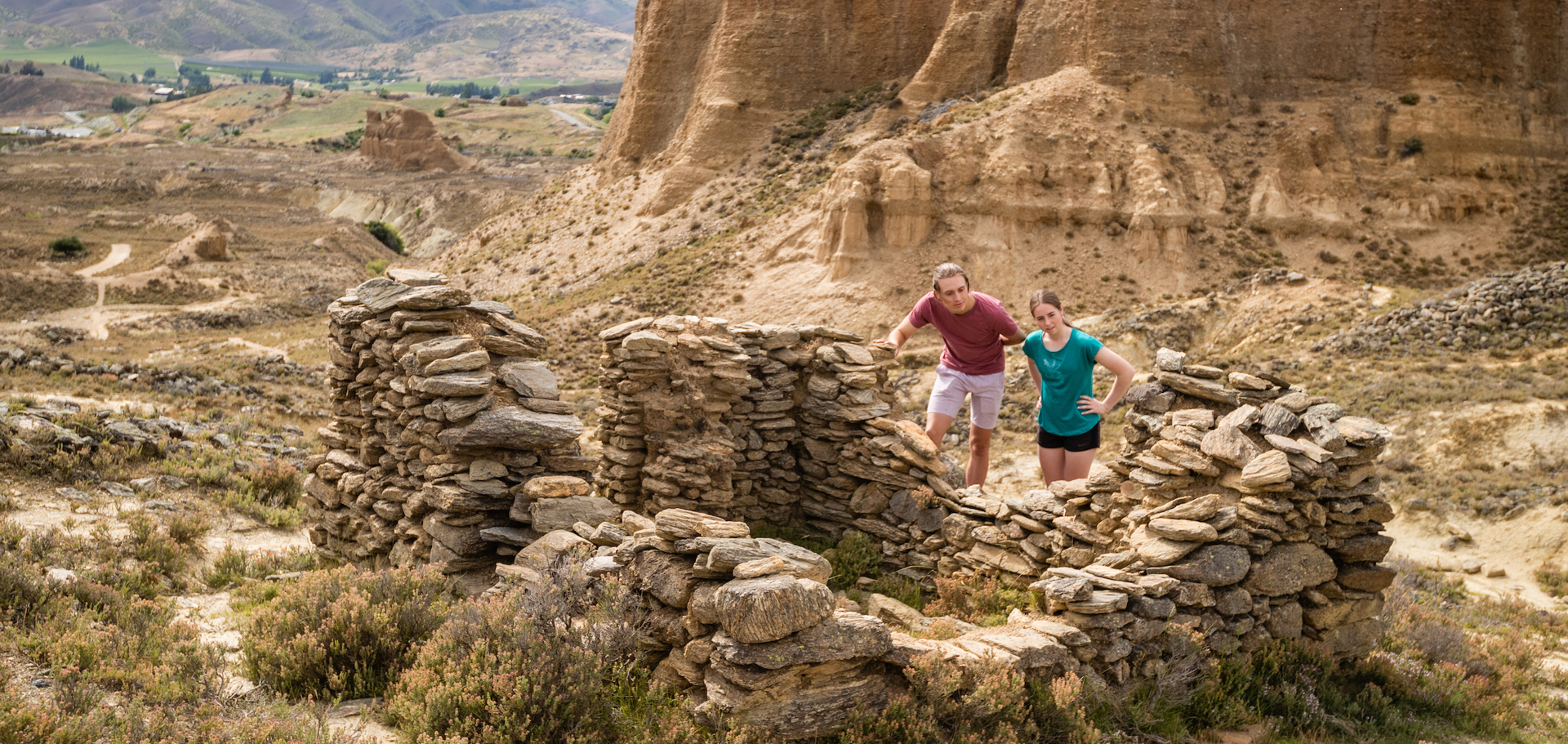 The Story
This desert made by water is not a natural site, but the 150-year-old aftermath of goldminers' dreams, and a technique known as 'hydraulic sluicing' where water was blasted at the hills to release the gold.
The Bannockburn Sluicings can't be experienced from a distance; you have to walk it to understand it. What looks desolate from the entrance turns into a rough, raw and rewarding walk through a valley of caves, tunnels and rock tailings left untouched since abandoned by the last of the mining men.
As an iconic heritage site, the shock of the old will take you to the edge of understanding, and give you a chance to reflect that it was people who made this place.
The Bannockburn Sluicings are proudly cared for by the Department of Conservation Te Papa Atawhai
See & Do
The extensive man-made badlands near Cromwell can be explored on foot or mountain bike. Several trails offer different perspectives of the relics that lie amongst the spectacular cliffs and pinnacles scoured by miners using water-blasting to get to alluvial gold - the rich pickings deposited in and beside rivers.
Miners worked this area for 50 years, from the early 1860s. Explore what is left of the dams, tunnels, walls, and water races built to feed precious water to various mining sites. Keep an eye out for remnants of stone and earth houses, the blacksmith shop, and caves and rock shelters where the poorest miners once lived.
Little remains of the Stewart Town settlement: a miner's stone cottage and an orchard planted in 1906 that still yields pears and apricots. Once you reach Menzies Terrace there are great views across Cromwell and Bailey's Gully.
If you have less time, make your way to vantage points that can be reached by car or a short walk.
The warm, dry climate and absence of vegetation give you the feeling you're exploring a remarkable desert. It's a climate that is proving perfect for the area's new gold: grapes.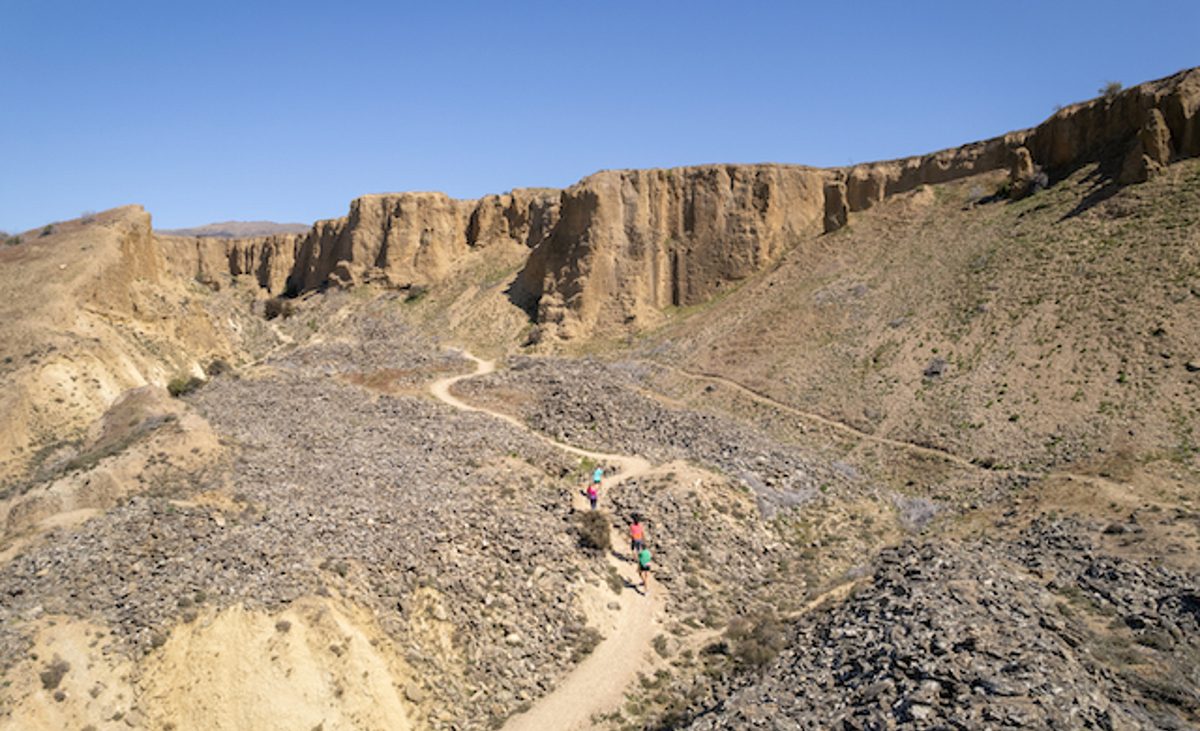 Visitor Information
Travel 6km south-west through Cromwell, and cross Lake Dunstan to get to Bannockburn. The sluicings can be reached from Felton Road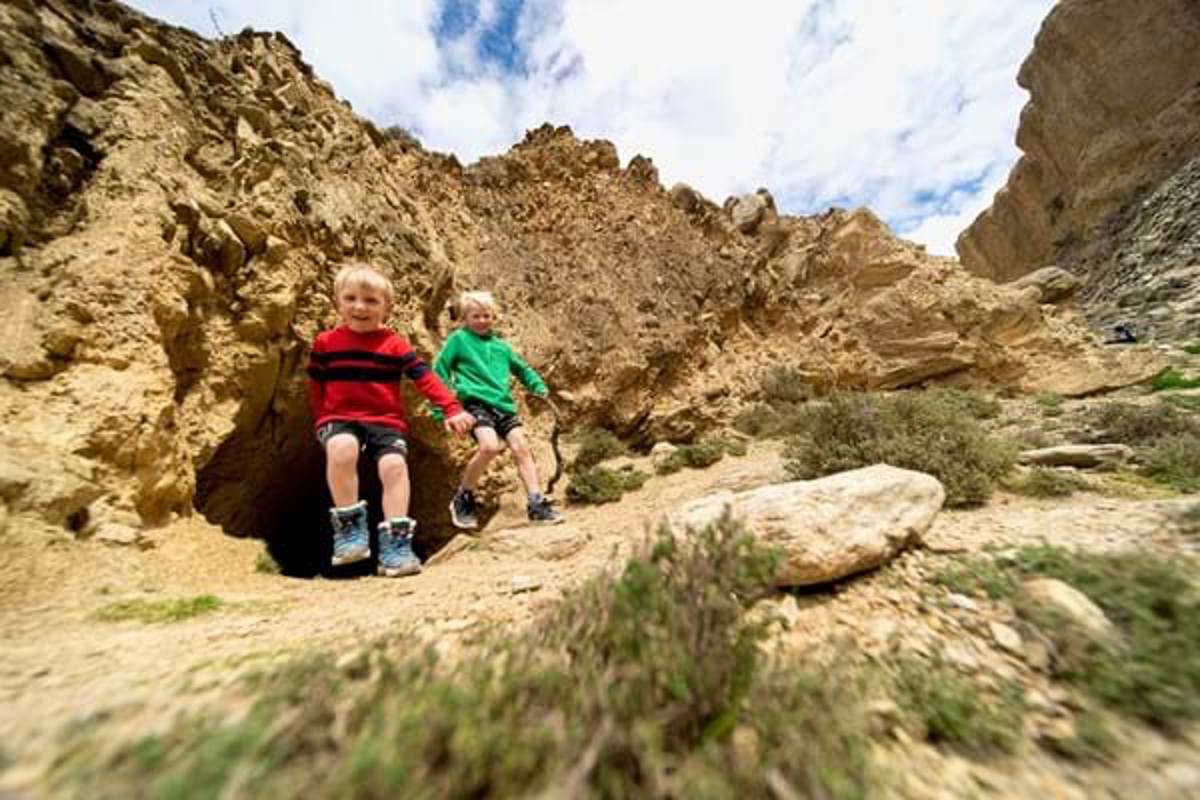 School Visits
Guided tours tailored to the needs of school groups are available by contacting the Otago Goldfields Heritage Trust. A tour of Bannockburn Sluicings can be paired with a second site visit/activity e.g. Bendigo Historic Reserve or gold panning at Old Cromwell. Free of charge.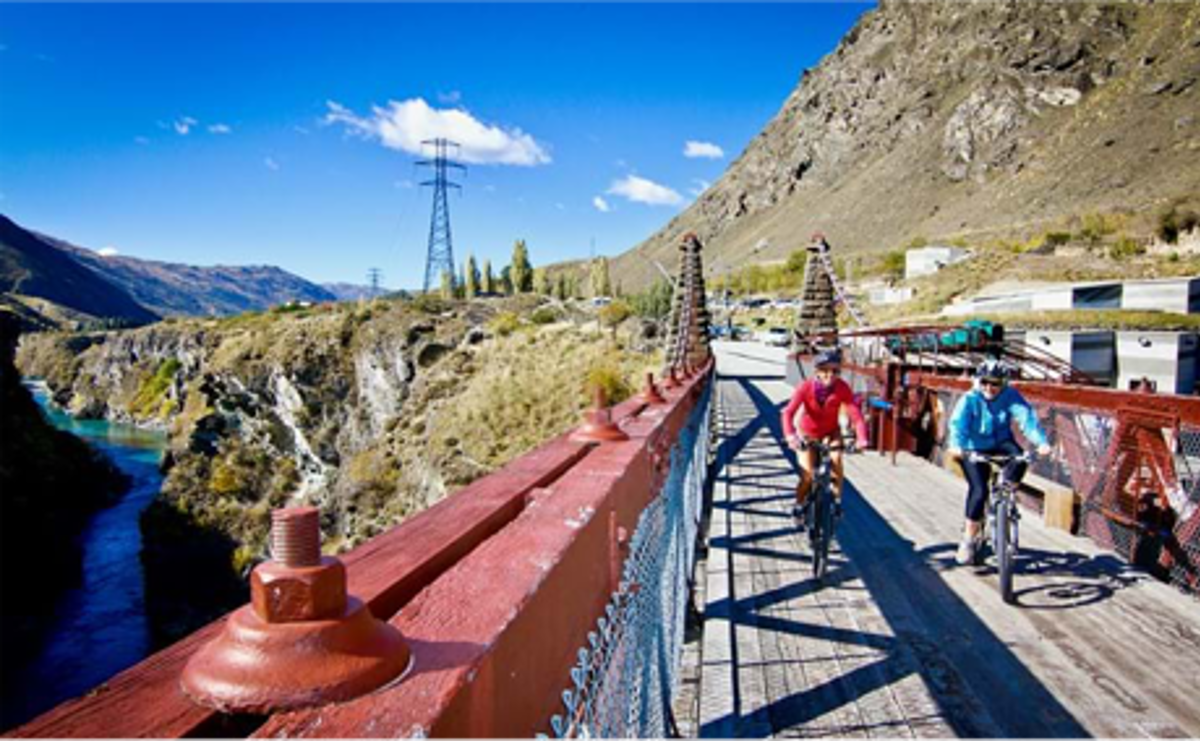 Travel Tips
Wondering where to head for your next adventure? Whether it's hiking, biking, driving or the perfect place for kids, we've got the hot tips for you.
Other Tohu Whenua in Otago
Follow us and share your #TohuWhenua