Te Kopikopiko o te Waka
Where Te Wai Pounamu began
With panoramic views of Kā Tiritiri o te Moana/The Southern Alps and a great vantage for Te Weheka/Fox Glacier, Te Kopikopiko o te Waka tells the important celestial story of how Te Wai Pounamu/the South Island came to be.
View on map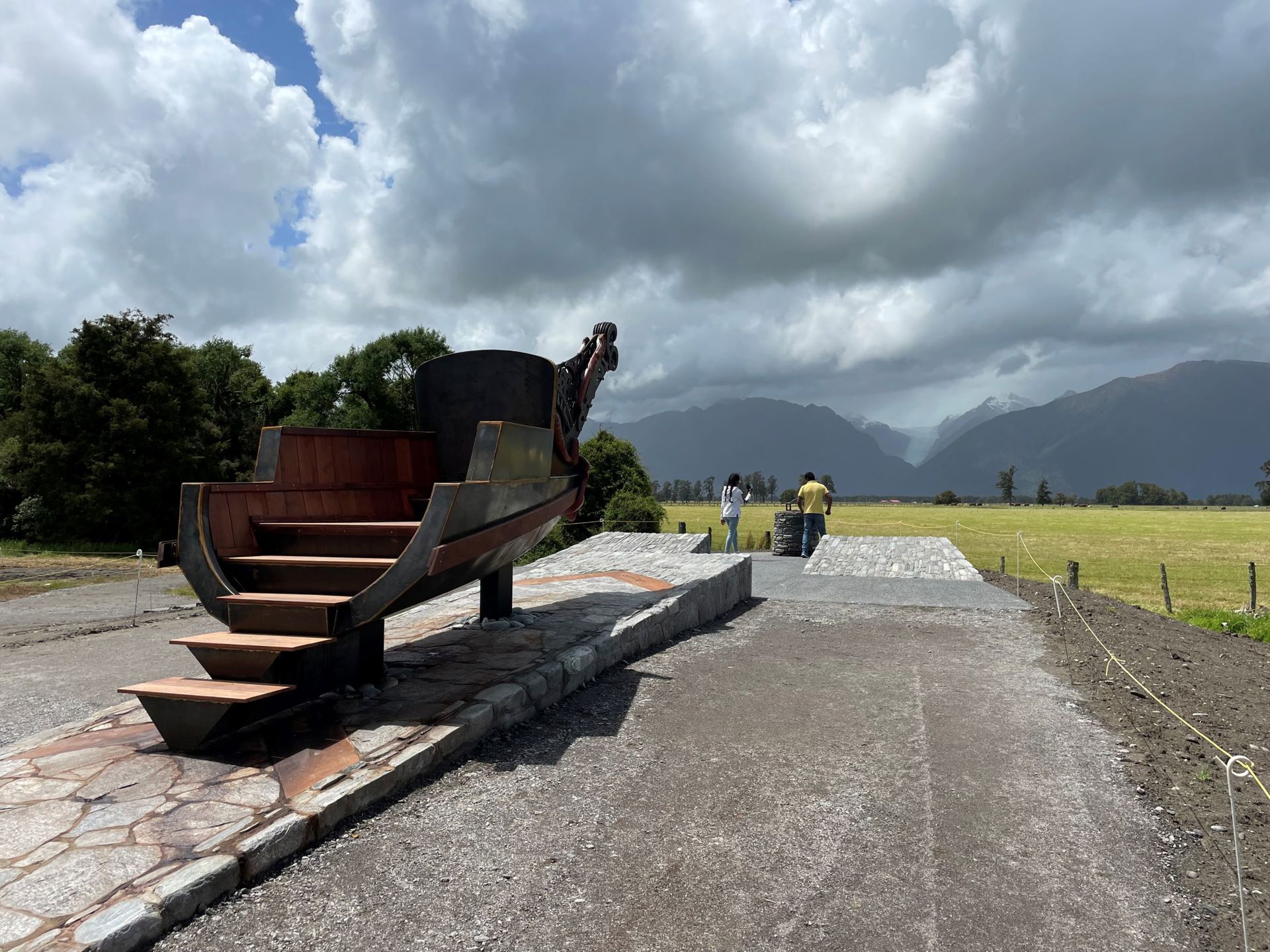 The Story
In the beginning there was no Te Wai Pounamu or Aotearoa. The waters of kiwa rolled over the place now occupied by the South Island, the North Island and Stewart Island. No sign of land existed. Raki (the Sky Father) wedded Papa-tua-nuku (the Earth Mother). After the marriage, some of the Sky Children came down to greet their father's wife.
Among the celestial visitors were four sons of Raki who were named Ao-raki (Cloud in the Sky), Raki-roa (Long Raki), Raki-rua (Raki the Second), and Raraki-roa (Long Unbroken Line). They came down in a canoe which was known as Te Waka o Aoraki. They cruised around the vast ocean looking for Papa-tua-nuku, but could not find land. They decided to return to their celestial home, but the karakia (incantation) which should have lifted the waka (canoe) back to the heavens failed and the waka fell back into the sea and turned over onto its side, turning to stone and earth in the process. The waka listed and settled with the west side much higher out of the water than the east. Thus the whole waka formed the South Island, hence the name Te Waka o Aoraki. Aoraki and his brothers clambered onto the high side and were turned to stone. They are still there today. Aoraki is the highest peak (also known as Mount Cook), and his four brothers are the next highest peaks near him - Rakiroa (Mount Dampier), Rakirua (Mount Teichelmann) and Rarakiroa (Mount Tasman).
Te Kopikopiko o te Waka is proudly cared for by the Department of Conservation Te Papa Atawhai
See & Do
Previously known as Peak View, Te Kopikopiko o te Waka was redeveloped in 2022 to tell the foundational story of Kā Tiritiri o te Moana/The Southern Alps. It was co-designed with mana whenua from Ngāti Mahaki and uses sculpture to tell the celestial story of Aoraki, making it an immersive and interactive experience for all visitors. The installation is landscaped with walkways suitable for all fitness levels and a central waka feature piece presents the whakapapa of mana whenua and the overarching storyline of Te Kopikopiko o te Waka.
The vibrant township of Fox Glacier is located nearby and other attractions in the area include Lake Matheson, Gillespie's Beach and the Fox Glacier South Side Walkway.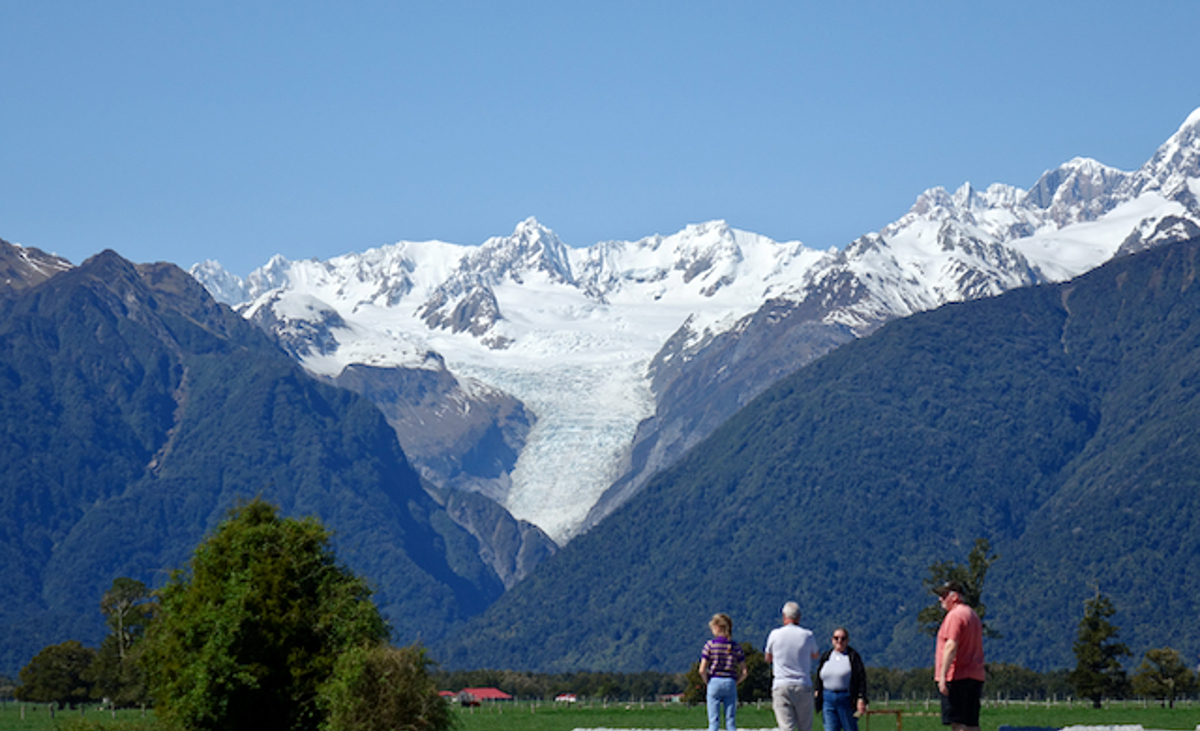 Visitor Information
Te Kopikopiko o te Waka is located 9km off SH6 on Cook Flat Road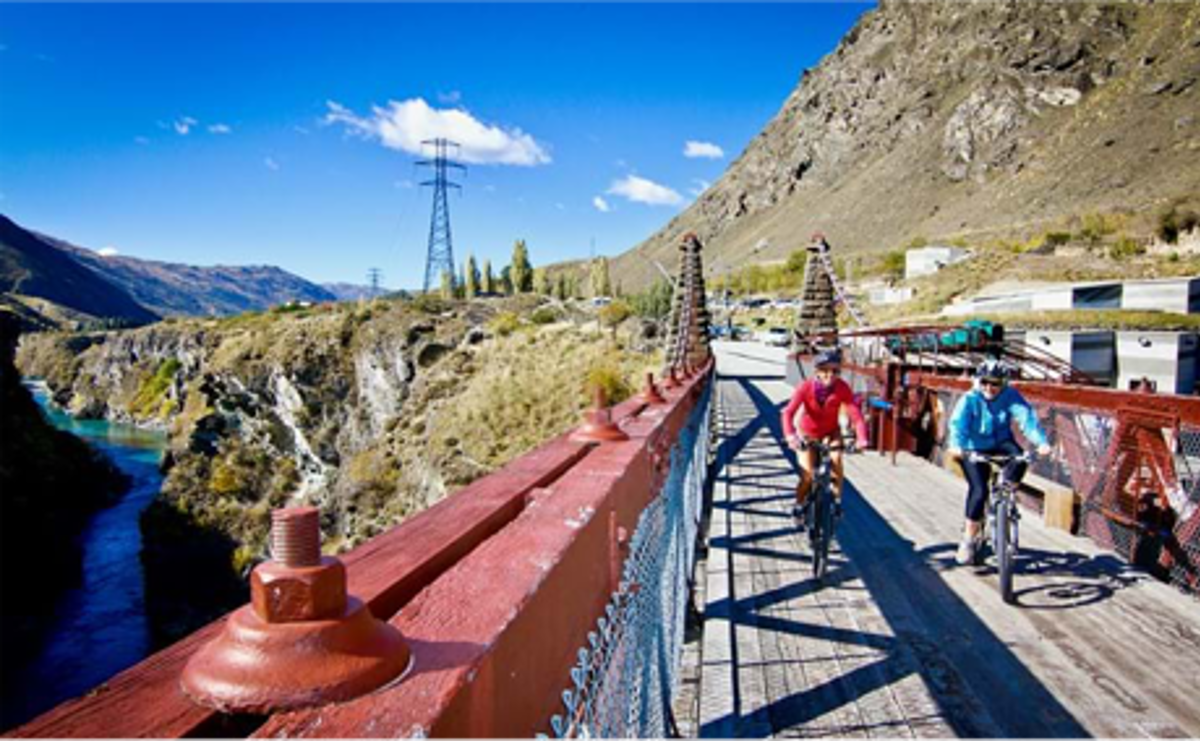 Travel Tips
Wondering where to head for your next adventure? Whether it's hiking, biking, driving or the perfect place for kids, we've got the hot tips for you.
Other Tohu Whenua in Te Tai Poutini West Coast
Follow us and share your #TohuWhenua