Denniston Mine
Coaling in the clouds
Once a leading coal mining town, Denniston sits high on the edge of a steep incline railway once described as the 8th wonder of the world. A town of extremes, workers mined the highest quality coal but families suffered the lowest living conditions.
View on map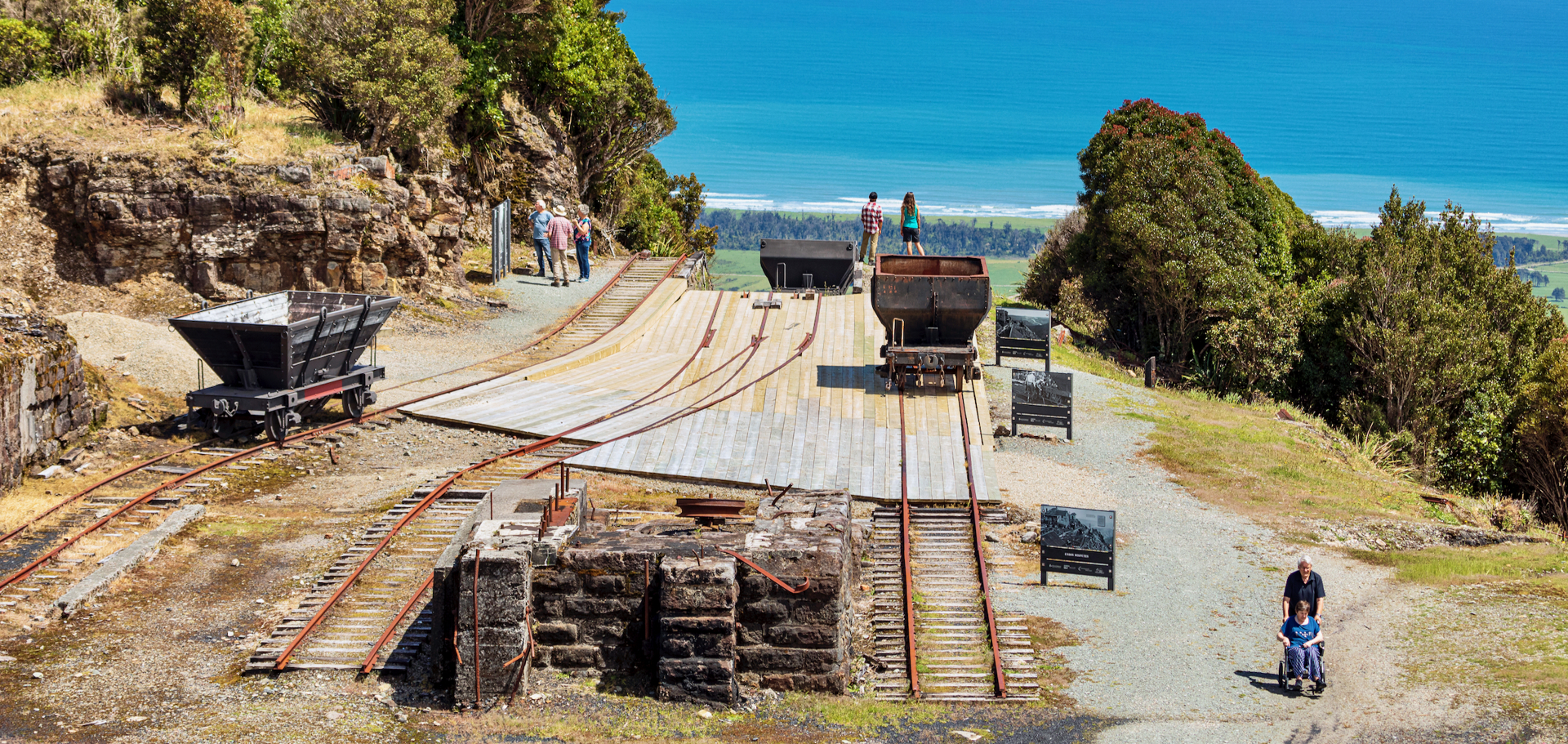 The Story
Sitting at 518 metres above the Tasman Sea, Denniston originally had one access: an incredibly steep 1670 metre long incline railway that was once described as the eighth wonder of the world. With gradients of 1 in 1.3, the Denniston incline was an engineering marvel that used gravity and West Coast grit to transport coal wagons between 1880 and 1967. The effort was worth it - the high-grade coal that came out of Denniston's mines had unsurpassable clean qualities that were sought after even by the British fleets.
Isolated and exposed to extreme weather conditions, the 1400 people who lived on the Denniston Plateau faced many hardships. This sometimes included weeks of fog. The rocky nature of the plateau, though spectacular to look at, meant that families couldn't grow food, dig a long-drop or bury the dead. Working in the mines was dark, dusty and dangerous, and even the children were expected to do their part. Despite this, Denniston was a thriving social place of brass bands, bowling greens and unionism.
Denniston Mine is proudly cared for by the Department of Conservation Te Papa Atawhai.
See & Do
The wealth of mining relics, world-class interpretation and spectacular scenery make a visit to Denniston a must.
Take in the highlights of Denniston on the Brakehead loop walk, which leads to a viewpoint at the top of the Denniston incline, past coal wagons and impressive concrete foundations, to Banbury Arch which is a feat of Cornish stonemasonry.
Continue further up the road to get to the Friends of the Hill Museum, Coalbrookdale walk and reservoirs. Make sure you download the Denniston Rose app to get the most out of your visit.
If you're feeling adventurous, explore the plateau via a network of graded mountain bike circuits or the four-wheel-drive road that leads to the top of Mt Rochefort.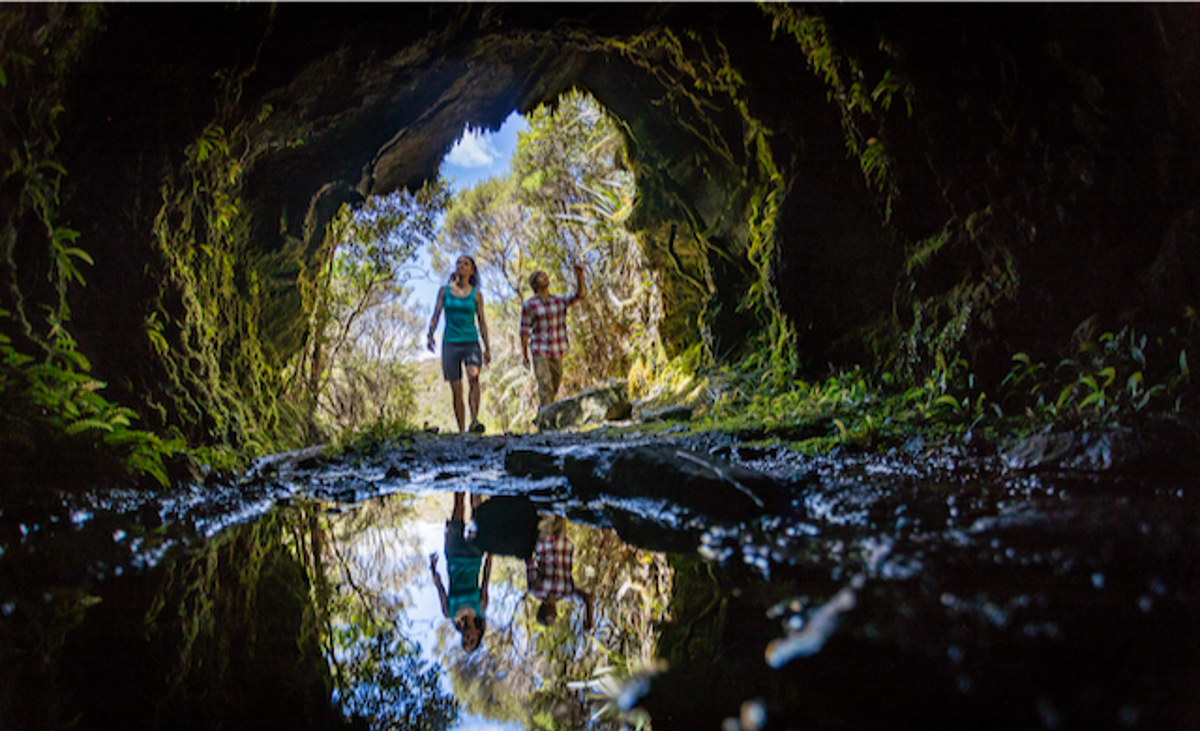 Visitor Information
Denniston is 18 km north east of Westport (approximately a 30 minute drive).
From Westport, follow State Highway 67 north for 15 km and turn right at Waimangaroa onto the road to Denniston.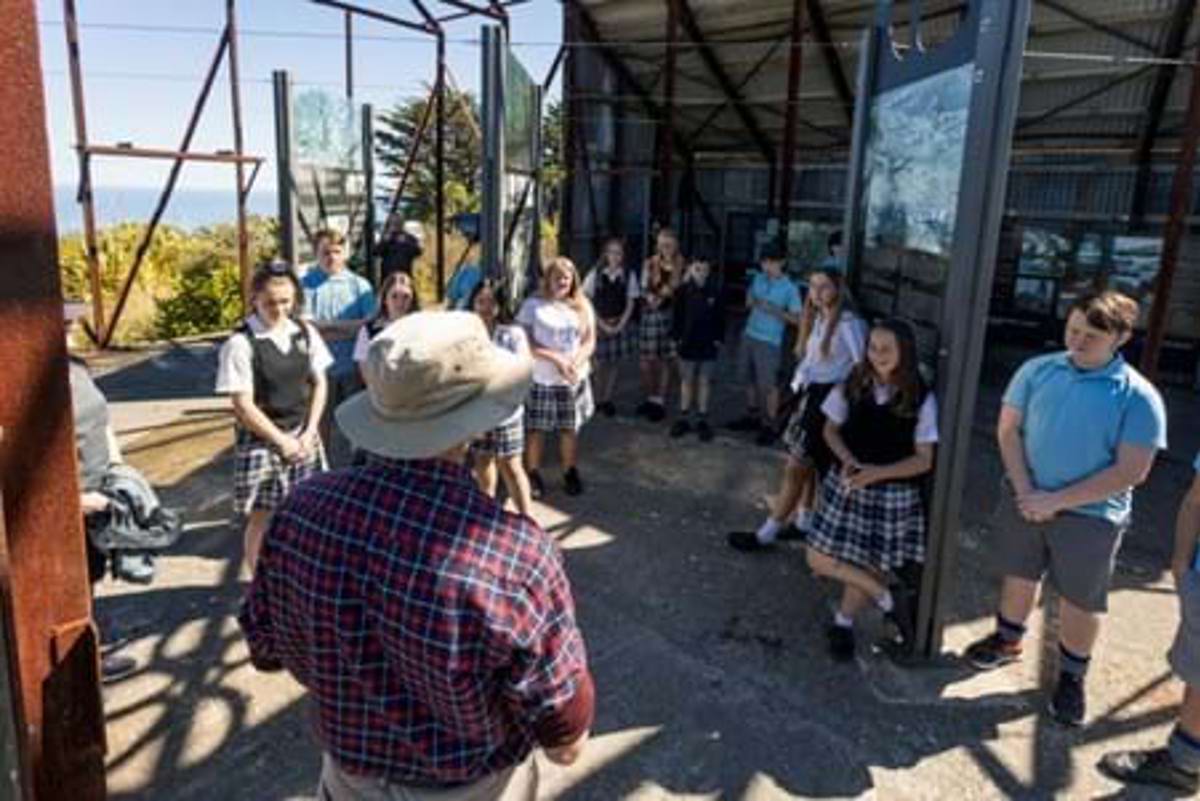 School Visits
The Marsden Valley Education Centre runs a hands-on and active curriculum-linked learning programme at Denniston Mine. On-site and virtual visits available.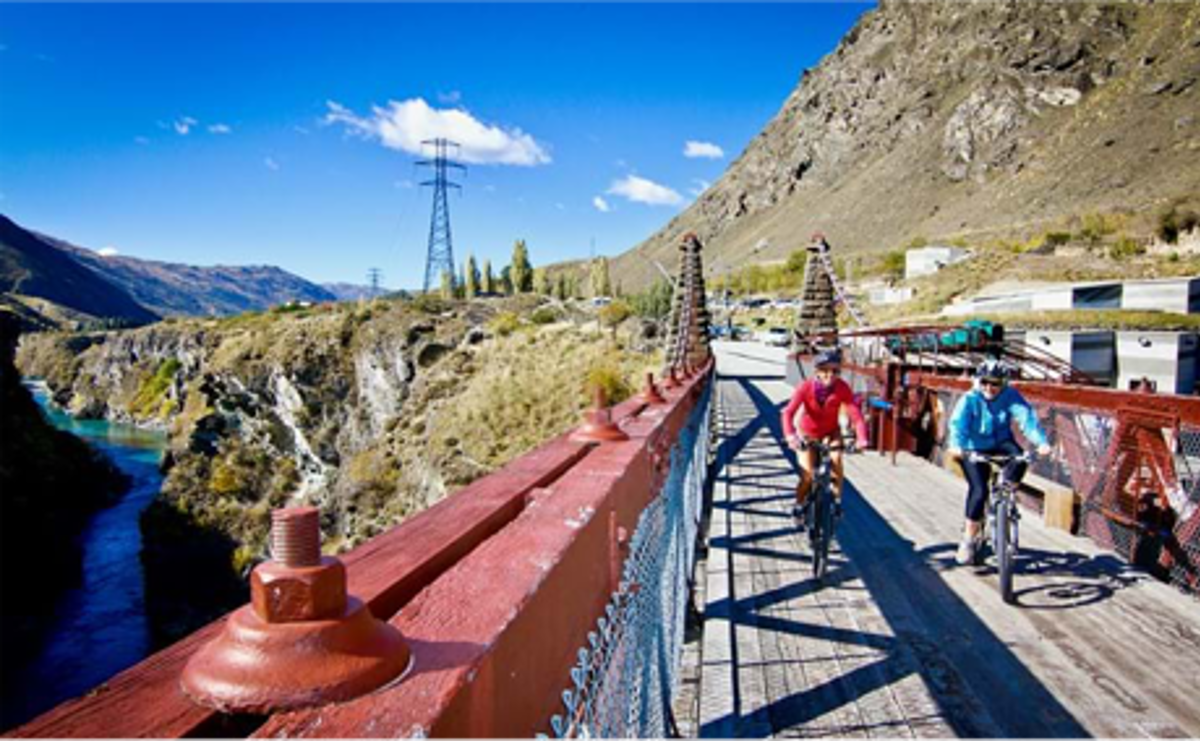 Travel Tips
Wondering where to head for your next adventure? Whether it's hiking, biking, driving or the perfect place for kids, we've got the hot tips for you.
Other Tohu Whenua in Te Tai Poutini West Coast
Follow us and share your #TohuWhenua