Historic Reefton
Gold. Lights. Action.
Nicknamed Quartzopolis and the Town of Light, Reefton was the booming commercial centre of quartz reef gold mining and the first place in the southern hemisphere to supply electric street lighting.
View on map
The Story
The first gold-bearing quartz reefs near Reefton were discovered in 1870, and for the next eight decades gold was extracted from no less than 59 mines in the surrounding area. With mining came technology and innovation. In 1886 Walter Prince, an English electrical engineer, installed a 1-kilowatt electrical plant to light Dawson's Hotel. By 1888 a hydroelectric plant was installed to provide lighting in Reefton, the first town in the southern hemisphere to be lit by electricity, ahead of fashionable suburbs in London and New York.
See & Do
The gateway in and out of the West Coast to the north, Reefton has retained much of its authentic charm.
Feel like you've stepped into a Wild West movie set as you stroll down Broadway with its restored buildings that now house an eclectic mix of galleries, gift shops, cafés, pubs and second hand shops. Mine for gold with the Bearded Miners, do a boutique gin tasting, or stop for a yarn with one of the many friendly locals.
A self-guided history walk around town takes in the original School of Mines, old banks, churches, Oddfellows Hall, courthouse, and the Bottled Lightning Power House on the other side of the Inangahua River.
Stay the night to see Broadway lit by heritage-style lamps and enjoy a hearty pub meal alongside the locals.
Only a few minutes drive from Reefton visitors can explore Blacks Point museum, fish for trout, and hike or mountain bike through the historic goldfields of Victoria Forest Park.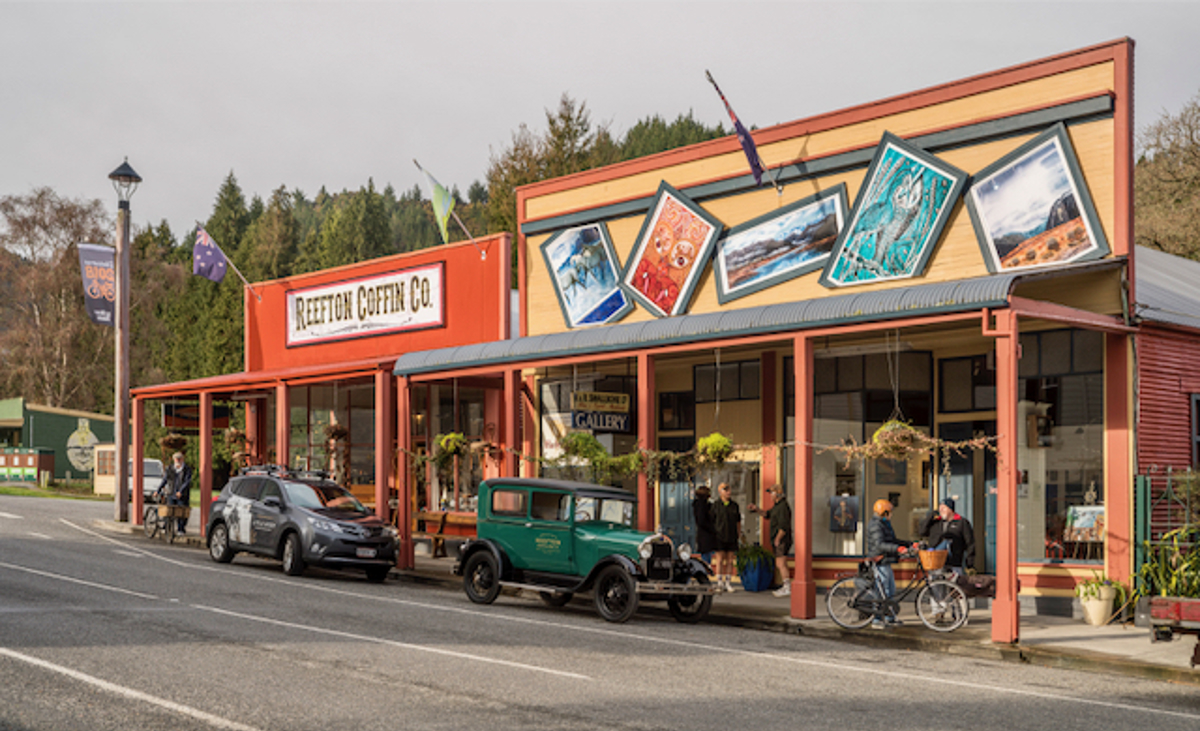 Visitor Information
Reefton is the West Coast's only inland town, located at a central hub of State Highways with State Highway 69 running north through the town, connecting to State Highway 6, and with State Highway 7 passing through the southern end of Reefton.
Located within the Buller District, Reefton is approximately one hour's drive from Westport in the north and Greymouth in the south, and two hour's drive from Hanmer Springs.
The Reefton Visitor Centre is located at
67 - 69 Broadway,
Reefton 7830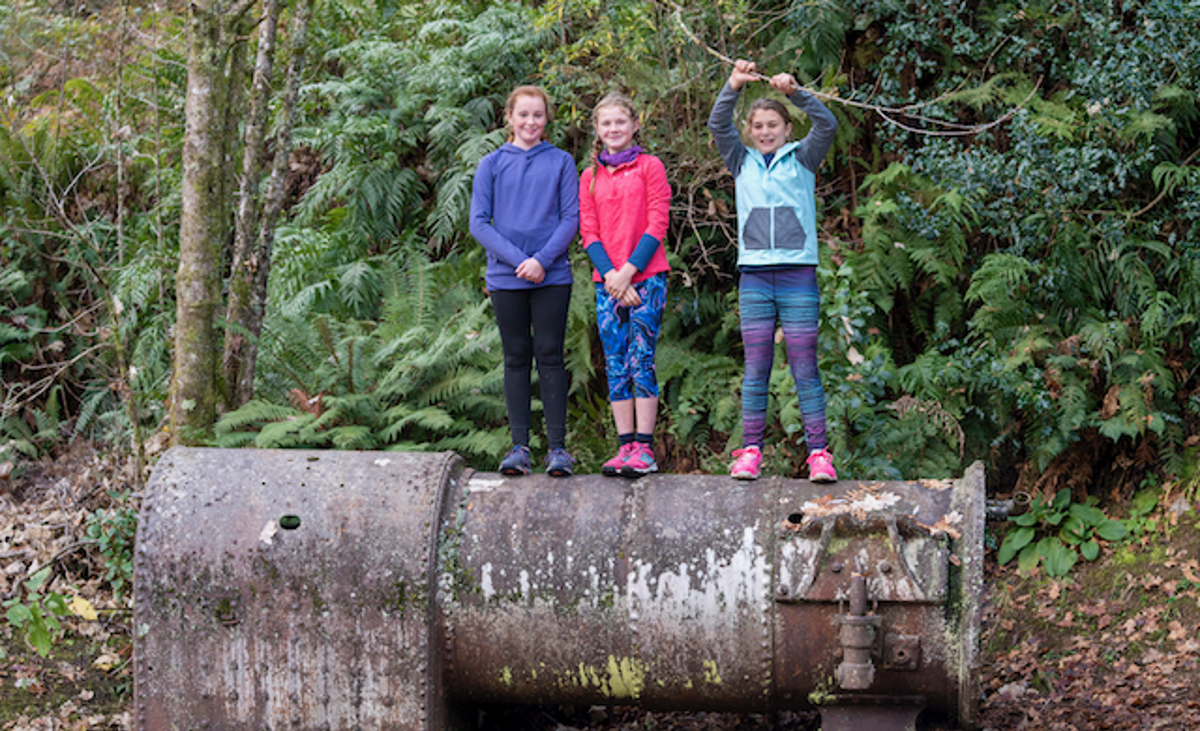 School Visits
The Marsden Valley Education Centre runs a hands-on and active curriculum-linked learning programme at Historic Reefton. On-site and virtual visits are available.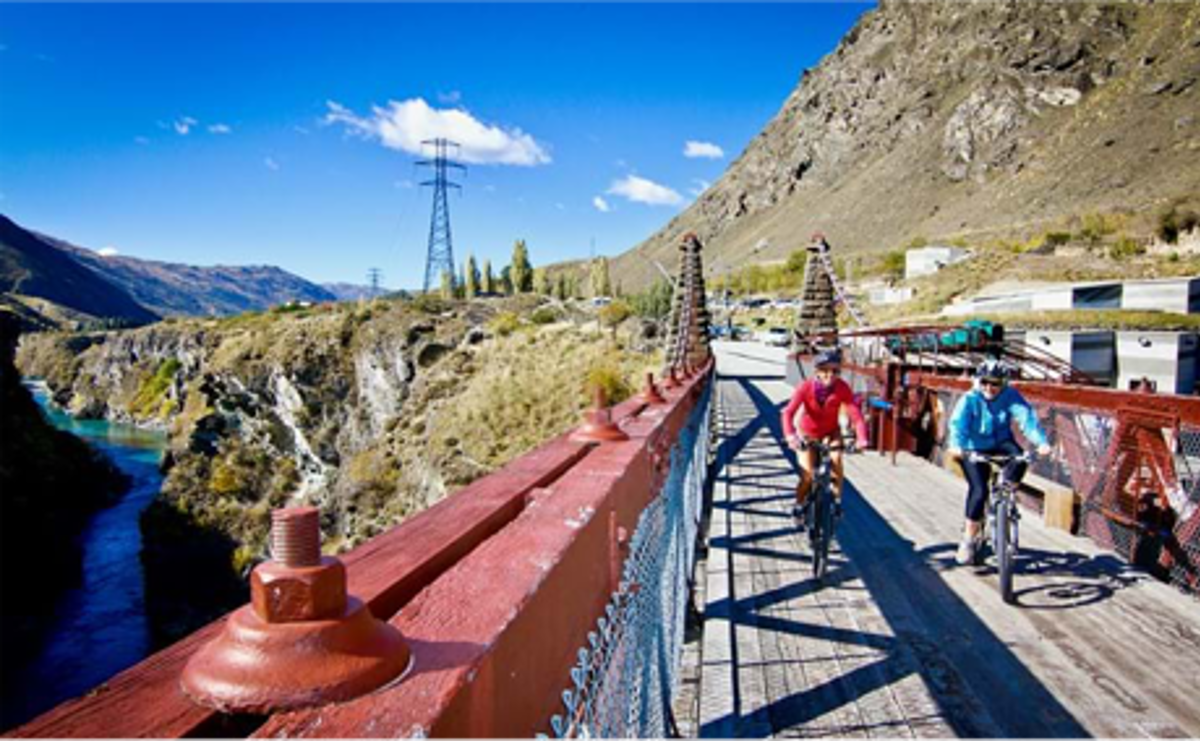 Travel Tips
Wondering where to head for your next adventure? Whether it's hiking, biking, driving or the perfect place for kids, we've got the hot tips for you.
Other Tohu Whenua in Te Tai Poutini West Coast
Follow us and share your #TohuWhenua