Matariki 2022 - Tohu Whenua events near you
Tohu Whenua landmarks across the country are celebrating Matariki 2022 - and you're invited!
Come and celebrate our nation's first Matariki Public Holiday with Tohu Whenua. Matariki is officially recognised this Friday 24 June 2022, but several Tohu Whenua are running events over the entire weekend and beyond.
If you're at any of the locations below come and join the festivities!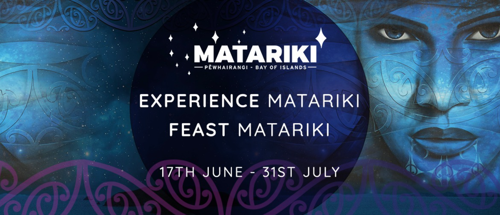 Te Tai Tokerau Northland
The Waitangi Treaty Grounds | Several workshops including Maramataka Māori, pounamu and bone carving as part of Matariki Pēwhairangi Bay of Islands.
Pompallier Mission & Printery | Exhibition of earliest Māori writing and drawing on paper supported by a talk by professor Alison Jones.
Kororipo Heritage Park | Story readings of "The Seven Kites of Matariki' and winter broccoli seeds planting for kids at the Stone Store on Friday 24 June. Free admission for tamariki.
Te Tai Poutini West Coast
Hokitika Westland Puanga-Matariki Festival of Light | Light show on historic government buildings, food carts and entertainment.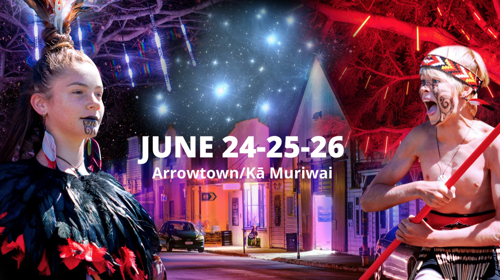 Otago
Ōamaru - Matariki Mana Taiao | A free event designed to show the community how to celebrate Matariki. The highlight is a star-gazing session with karakia, waiata and kōrero.
Ōtepoti - Mana Moana | Created by Māori and Pāsifikā artists, this 3-day event on Dunedin's Steamer Basin Wharf combines water and light in a poignant cinematic experience for the whole family.
Olveston | Entry fee waived on 24 June, koha only.
Matariki Arrowtown Lights | 3 days of light displays and projections, kapa haka performances by local schools, and an interactive evening about the significance of the Matariki stars by a world-renowned astrophysicist.

Matariki 2022 will be the first national holiday that distinctly recognises and celebrates te ao Māori. It's a time for:

Remembrance – Honouring those we have lost since the last rising of Matariki
Celebrating the present – Gathering together to give thanks for what we have
Looking to the future – Looking forward to the promise of a new year.


Follow us and share your #TohuWhenua