Waiuta joins Tohu Whenua today
Historic West Coast goldtown "Waiuta" will join Tohu Whenua today, recognising it as one of New Zealand's most treasured heritage places.
Tohu Whenua is a visitor programme that connects New Zealanders with their heritage by promoting significant historical and cultural sites that have shaped Aotearoa New Zealand. It is a partnership between DOC, Heritage New Zealand Pouhere Taonga and Manatū Taonga Ministry of Culture and Heritage.
Waiuta, located near Reefton and in the rohe of Ngāti Waewae, was once the location of the third biggest mine in New Zealand and the largest producer of gold on the West Coast. It's an historic industrial site of national significance on public conservation land.
"Waiuta was a bustling place in the early half of the twentieth century," says Mark Davies, Department of Conservation's Western South Island Director Operations. "It grew out of the last great gold discovery on the West Coast and tells not just a mining story but also one of how people lived in remote settings in comparatively recent times.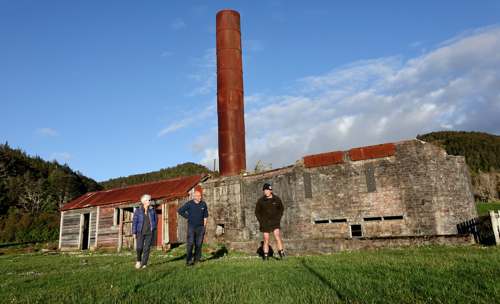 Image: Claudia Babirat
"Miners from all over the world came to Waiuta with their families, and the isolated setting gave rise to a strong and vibrant community, which at its peak reached around 600 people. The working and social lives of this community were captured in a remarkable collection of photographs by miner Jos Divis some of which can be seen in interpretation around the township.
"Waiuta is a site that first gained the attention of historians in the 1980s when it was recognised that the abandoned town still had a strong cultural identity among past residents who visited the town and kept in touch with other former residents. The Forest Service instigated a series of oral histories, alongside the Friends of Waiuta Society, which set out to preserve the history of Waiuta."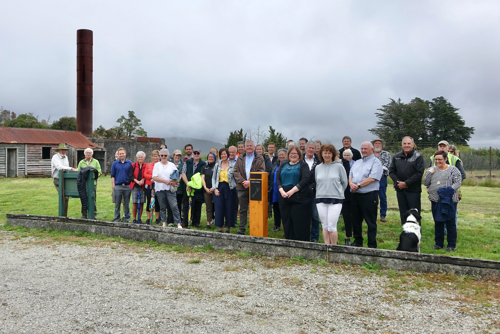 Image: Claudia Babirat
Andrew Coleman, Chief Executive of Heritage New Zealand Pouhere Taonga and Tohu Whenua Governance Group Chair says, "Tohu Whenua makes it easy for visitors to find the places where they can connect with our past and the stories that define our identity and they won't be disappointed by Waiuta.
"The mine closed in 1951 and the close-knit community quickly packed up and moved on to new jobs and towns. Some buildings remain though, including the police station and barber shop and visitors can explore the remains of the town and its associated mining history within the township itself, up the hill at the Prohibition Mine, and on a walk to the Snowy River Battery."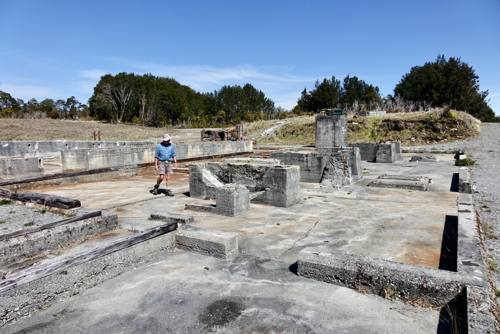 Image: Claudia Babirat

"Waiuta is a very special place and we are proud to stand with local MP Hon Damien O'Connor and the Friends of Waiuta today to recognise it as a Tohu Whenua and ensure its stories will continue to be told," says Mark Davies.
Follow us and share your #TohuWhenua