140-year-old stonewalls repaired at Denniston Mine
The Department of Conservation has successfully completed the complex job of fixing a collapsed section of 140-year-old stone retaining walls at Denniston Mine.
1 of 6 Tohu Whenua in Te Tai Poutini West Coast, Denniston was the nation's largest producing coal mine for many decades. The work to repair the stone walls began in May 2023 to reconstruct a section knocked down by a slip.
DOC Senior Heritage Advisor Tom Barker says after a geotech company worked to secure the site, cleaned loose material off and stabilised slips with shotcrete and rock bolts, "they then employed a local stone mason to rebuild the historic wall, stone by stone, with an archaeologist and heritage expert called on for advice as needed."
This reconstruction work was essential for the conservation of the site and visitor safety. The site has been successfully restored to pre-collapse state and is open for visitors again.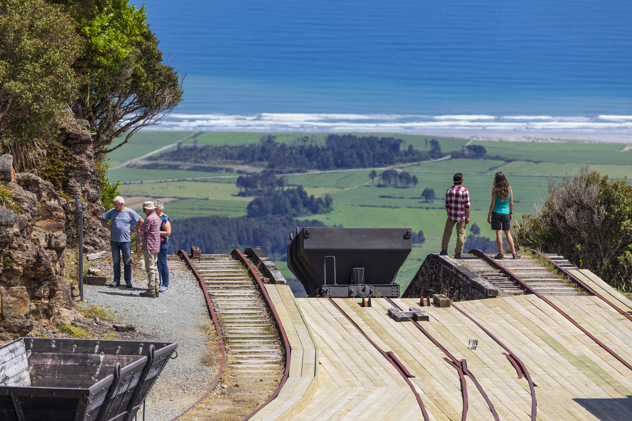 Sitting at 518 metres above the Tasman Sea, Denniston originally had one access: an incredibly steep 1670 metre long incline railway that was once described as the eighth wonder of the world. With gradients of 1 in 1.3, the Denniston incline was an engineering marvel that used gravity and West Coast grit to transport coal wagons between 1880 and 1967. The effort was worth it - the high-grade coal that came out of Denniston's mines had unsurpassable clean qualities that were sought after even by the British fleets.
Follow us and share your #TohuWhenua